Support for children with low vision
In addition to the high quality speech, the clean, uncluttered screen layout, and the customizable color-coded grids, Clicker includes an extensive range of accessibility options for students with low vision.
"One of the children that I work with is visually impaired. It's so useful to be able to adapt the settings of Clicker and optimize the interface for his needs. He has produced such amazing books using Clicker, books that he can be the star of. The books look really professional after we've printed them out and I know they are very special to him."

Learning Support Assistant, Cheddar Grove Primary School
Zoom and high contrast color options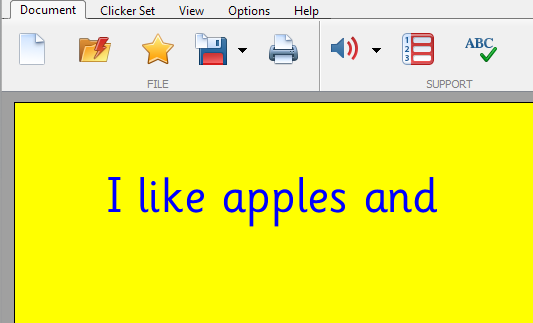 Enlarging text can make it much easier to read. Clicker enables you to zoom in on your document - magnification can be set up to 500%.
To make text more comfortable to read, set the color scheme used in the Clicker Set and the document. Use one of the pre-set high contrast options or customize the color of the document background and text with your own choices.
Font and toolbar options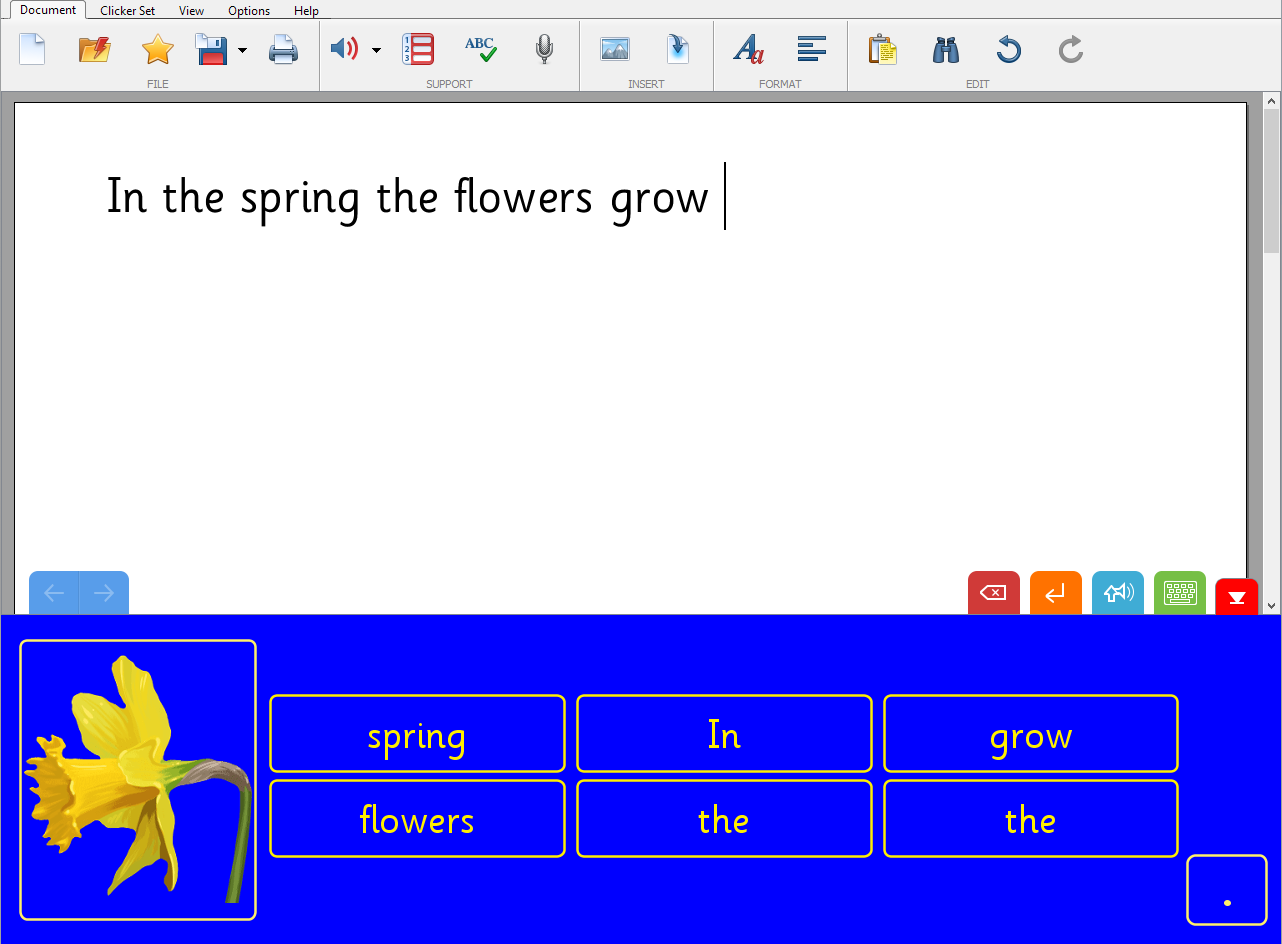 Children with low vision tend to read by recognizing overall shapes, rather than by reading letter by letter. If children are used to reading and writing with a specific font type, you can provide consistency by using any specialist fonts that are installed on your computer within Clicker 7.
The toolbar icons that are available for students can be personalized. Select which tools appear in the toolbar, and also choose their size for optimum clarity. All changes made to the user settings for Clicker 7 can be exported, enabling them to be easily applied when needed.
SuperKeys access solution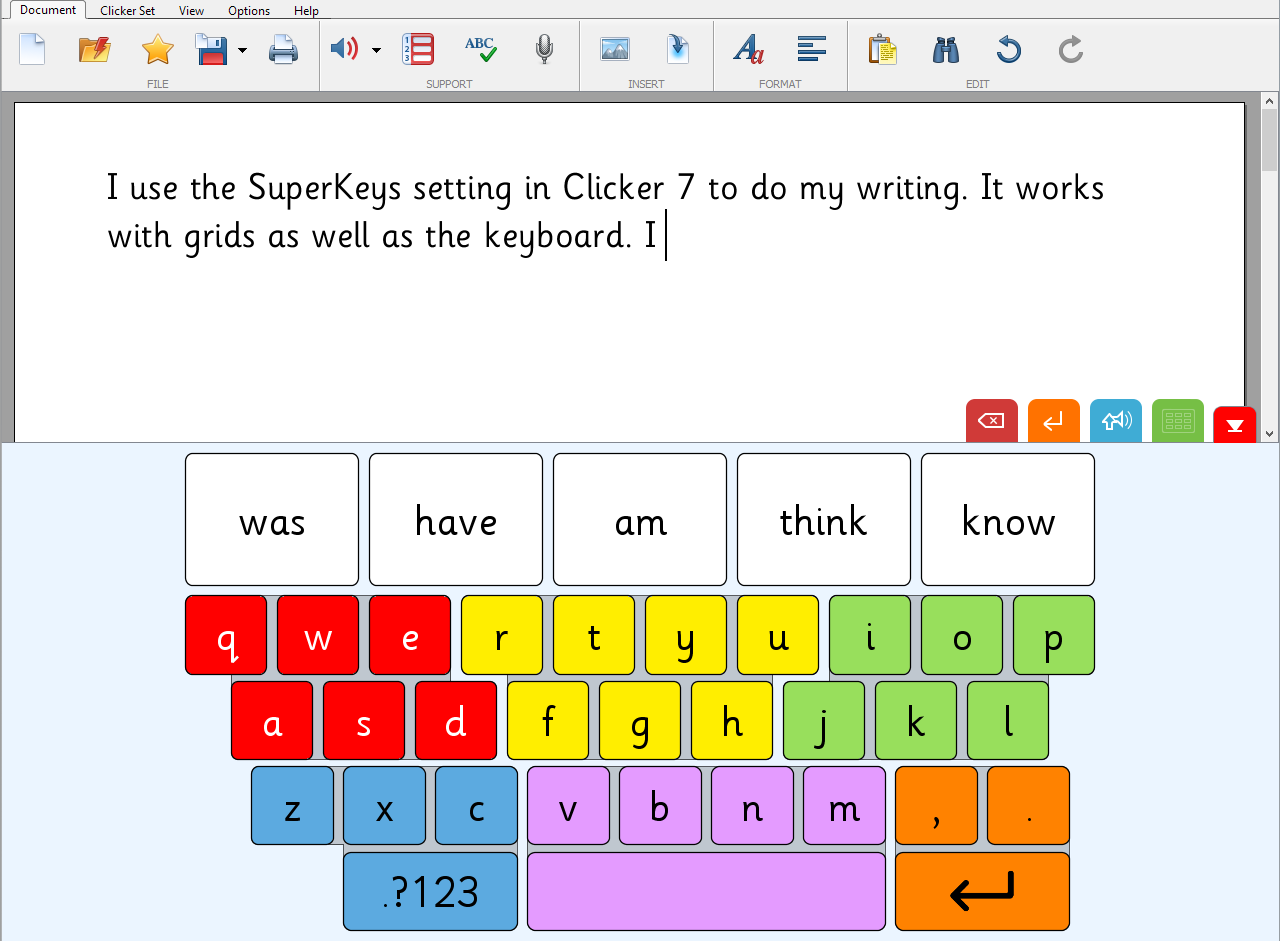 SuperKeys is an accessible on-screen keyboard that helps students with low vision to locate and select the relevant keys more easily.
The unique design of SuperKeys gives you just seven large keys to target instead of more than 30 small ones! Just tap the cluster containing the letter you want, and then tap the letter in the enlarged cluster to send it into your document.
SuperKeys can also be used to enlarge the content of Sentence Sets, Connect Sets, and Word Banks, enabling children with low vision to benefit from the support of Clicker Grids as they work.