What's new in Clicker 7?
Clicker 7 builds on the worldwide success of its award-winning predecessors. There's even more writing support for students, and it's easier than ever for teachers to provide personalized literacy support across the curriculum.
Clicker Board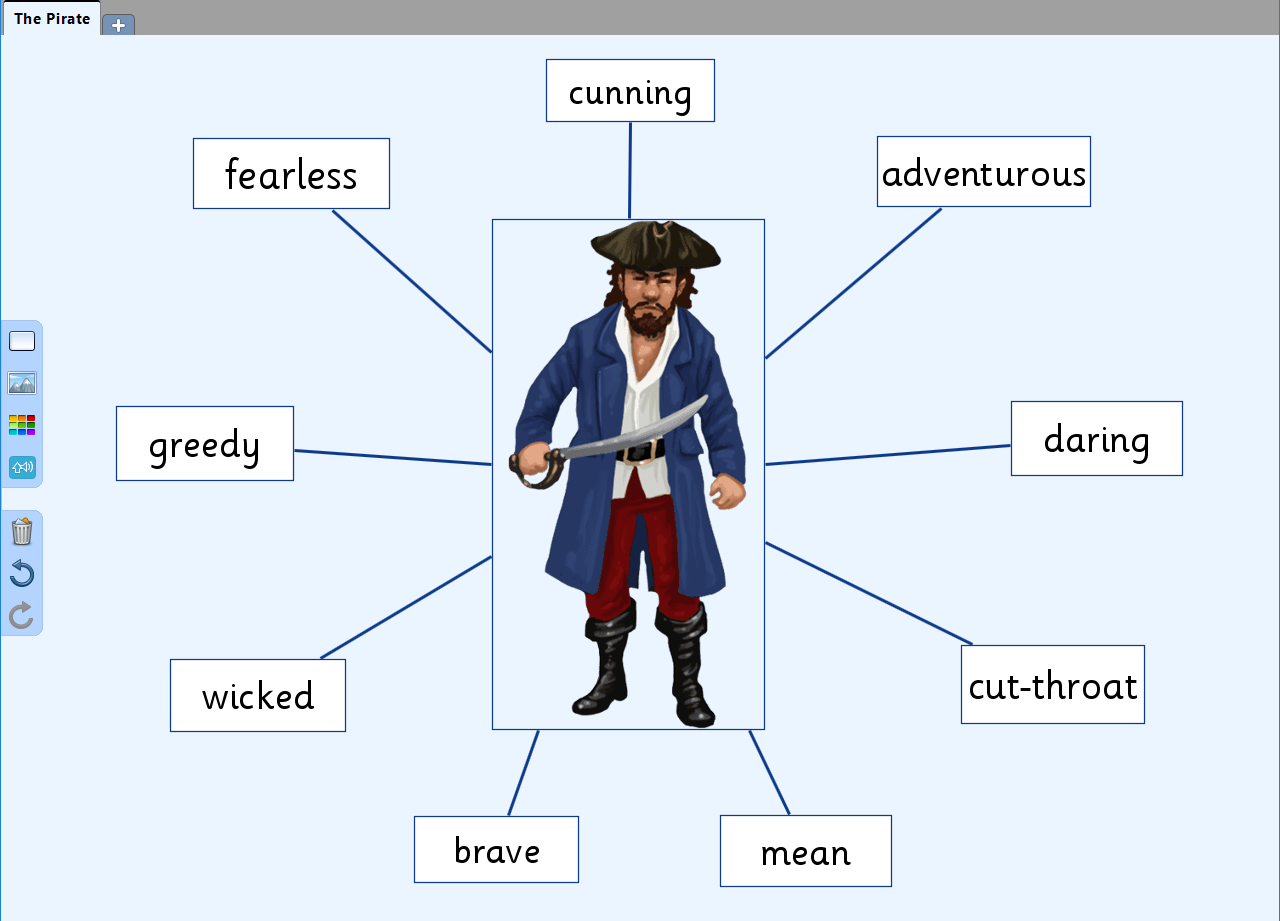 Clicker users now have a built-in planning tool to help them prepare for writing. Students manipulate and link words, pictures, and sounds on their Clicker Board, and benefit from key Clicker support features as they work.
Learn more
Voice Notes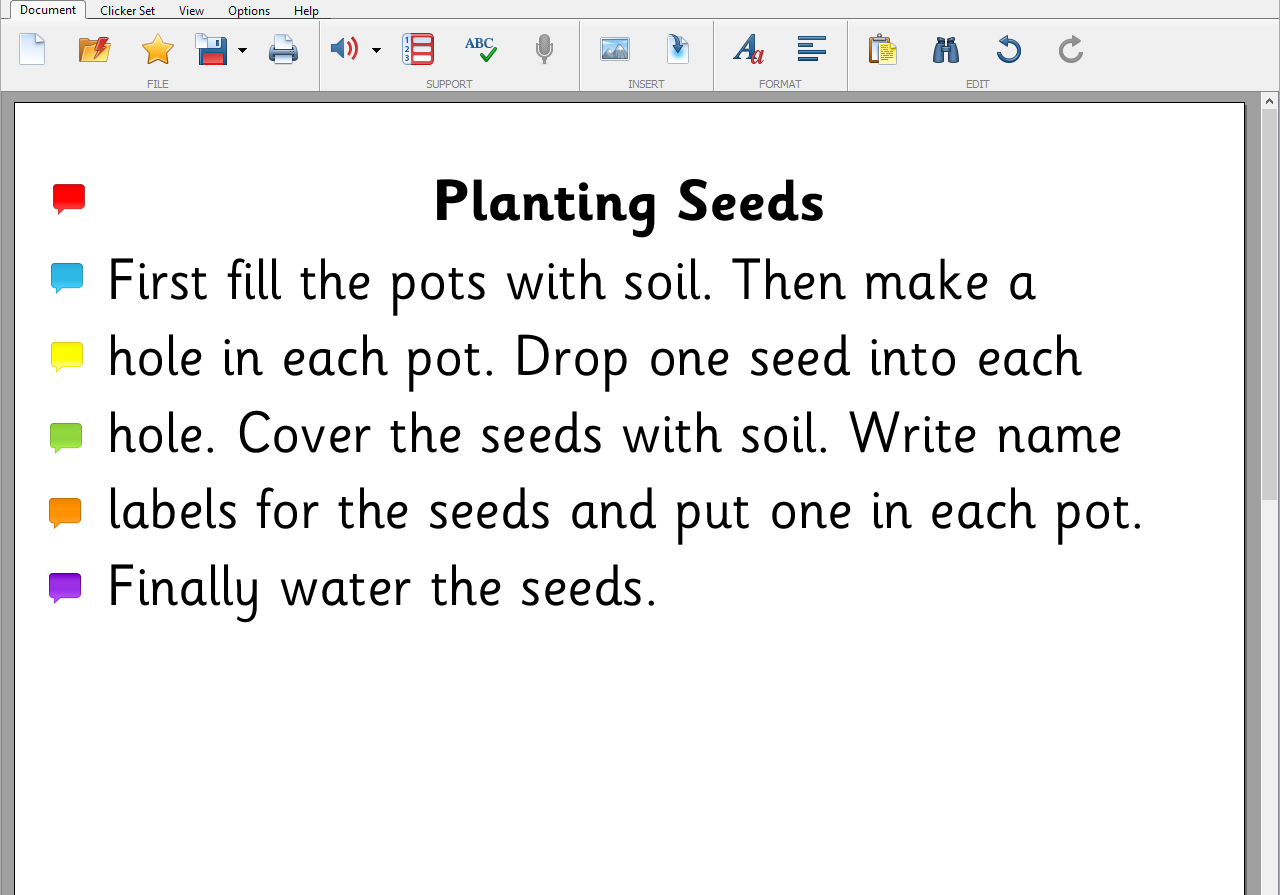 Students can record their own Voice Notes before they write. This enables them to vocally rehearse their sentences, and offers a powerful way for children to capture their initial thoughts and ideas.
Learn more
Children's voices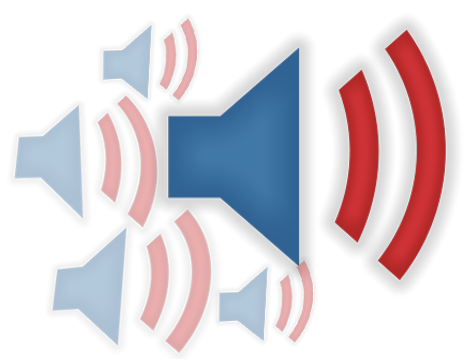 Clicker's brand new children's voices give students the opportunity to hear their work read back to them in a friendly, age-appropriate voice that they can identify with. This realistic speech feedback encourages them to actively review and self-correct their work.
Learn more
Easy Clicker Set editing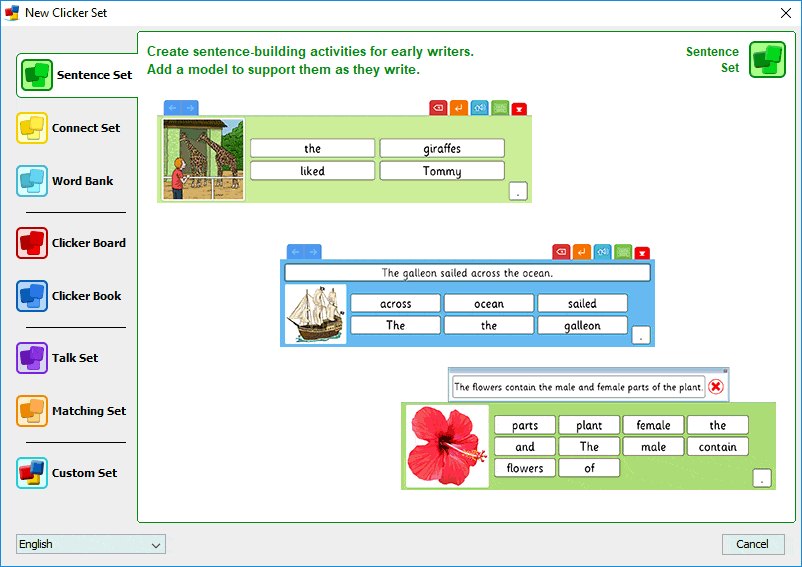 Teachers love how easy it is to create Clicker Sets with the wizards we introduced in Clicker 6. Clicker 7 takes this one step further by using wizards for editing too, making it incredibly easy to customize Clicker Sets for different ability levels.
Learn more
New accessibility options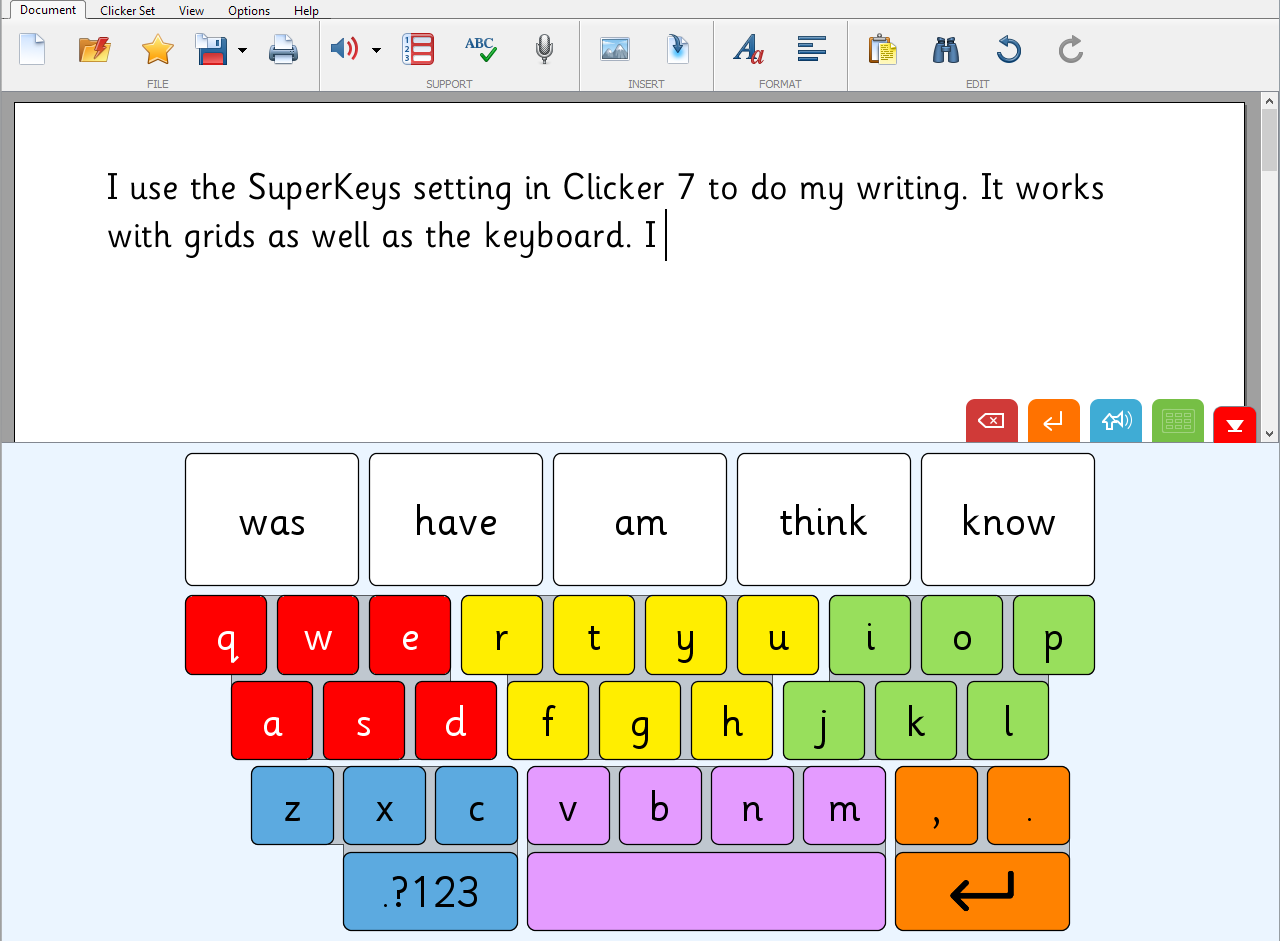 We are committed to providing software that enables every student to access the curriculum and achieve success. In addition to streamlined switch access and full touch screen compatibility, we've added two exciting new access options to Clicker 7; eye gaze support and SuperKeys, our unique access method for learners who need bigger target areas.
Learn more
Word Pool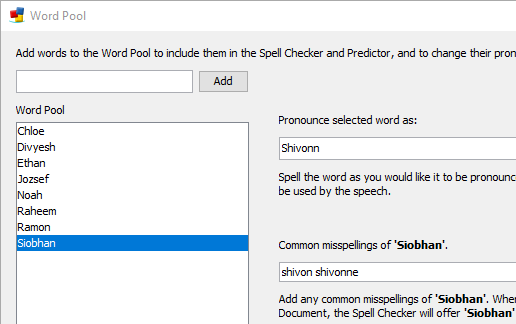 What happens when children need to include unusual words or names in their writing? With Word Pool, you can add any word to Clicker's knowledge base to ensure it's pronounced properly by the speech engine, suggested by the Predictor, and accepted by the spell checker. Word Pool is also a fantastic tool for targeted spelling interventions.
CrickPix Library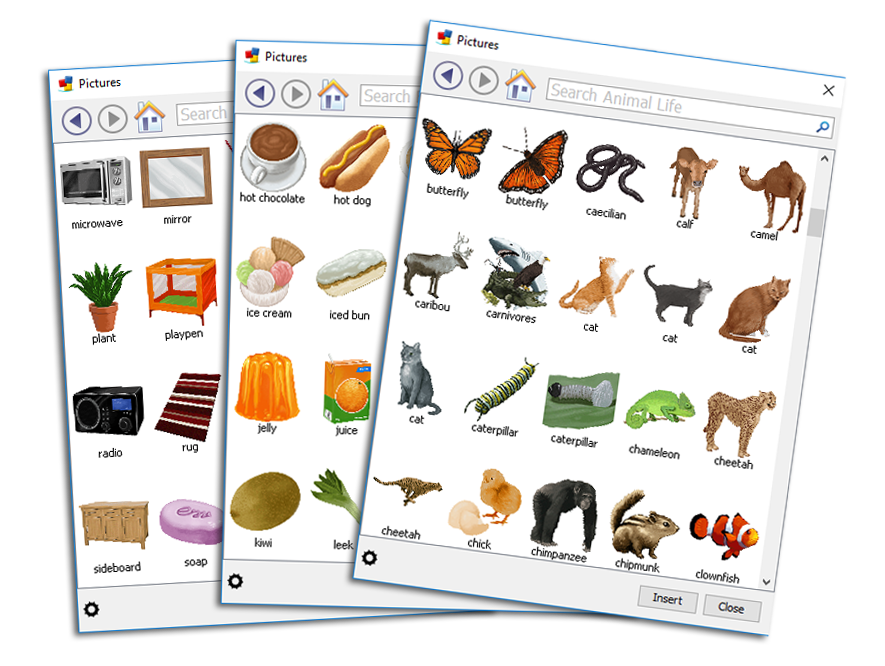 Clicker 7 includes an even bigger, broader library of over 3,500 curriculum pictures. The library gives students easy access to relevant illustrations for their work, and teachers have a high quality bank of images at their fingertips to incorporate into Clicker activities.
Enhanced word prediction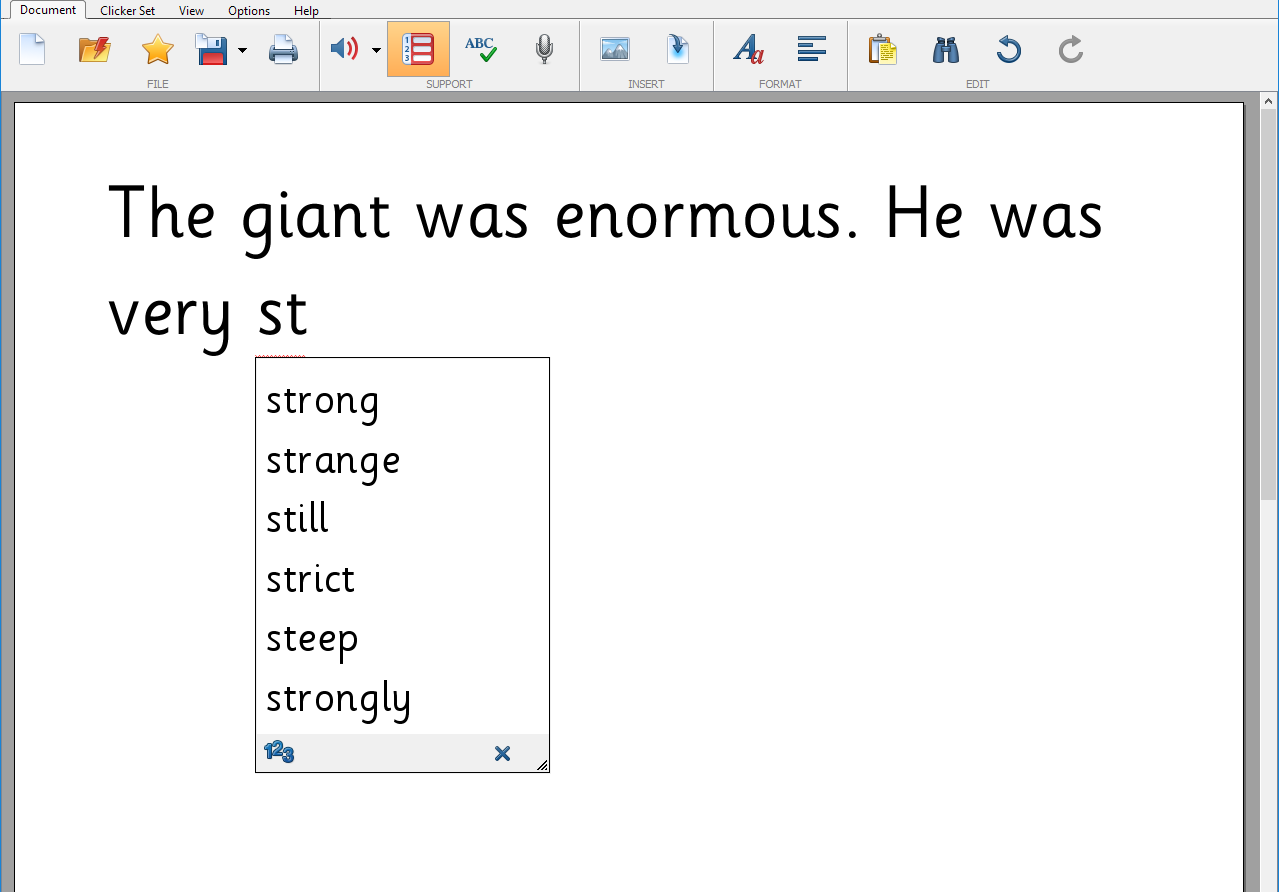 Clicker 7 takes word prediction to the next level; the suggestions are even more context sensitive, and teachers can now add new words to the bank to make it completely relevant to their specific learning content and school environment.
Learn more
Use at home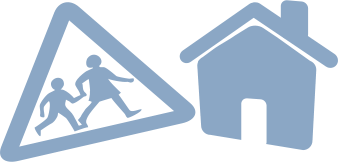 Give students access to a consistent level of literacy support at home and at school by investing in the Clicker 7 Unlimited OneSchool™ License. This enables Clicker to be installed on all your school computers AND the home computers of your teachers, teacher assistants, and students.
Get started quickly
Get instant access to our Clicker 7 training materials via the Quick Start screen. Whether you're familiar with Clicker or completely new to the software, our step-by-step videos and PDFs will help you get started quickly and become a confident Clicker user in no time!