Clicker Grids give students point-and-click access to whole words, phrases, and pictures. Each type of Clicker Set provides a specific writing support or targets a particular skill. Clicker 7 makes creating and editing Clicker Sets easier than ever, so that you can quickly provide content for any topic.
Sentence Sets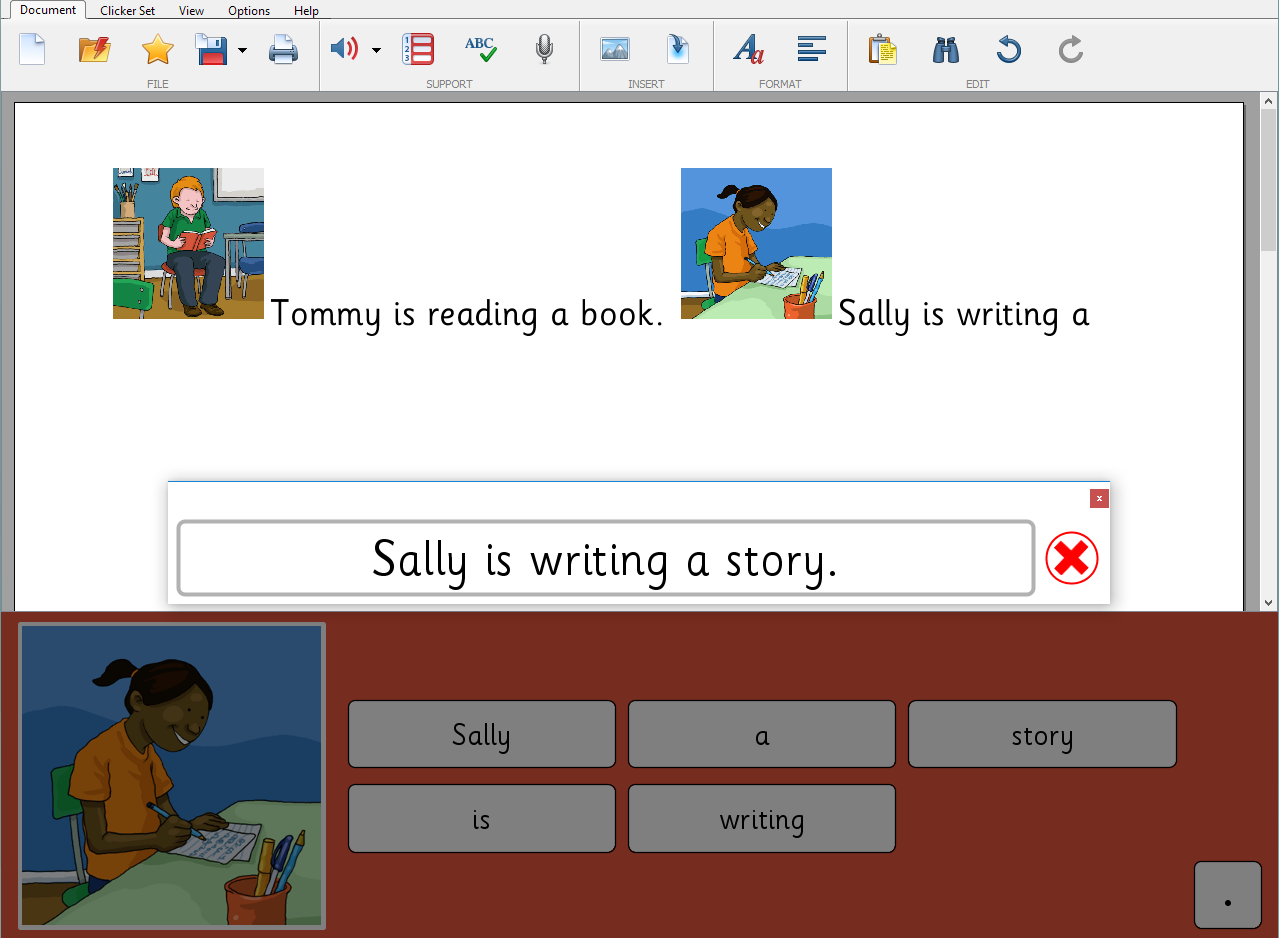 Each grid in a Sentence Set contains all the words you need to build a sentence. A model sentence can be shown on the grid, in a pop-up, or auditorily, to provide the appropriate level of support.
Sentence Sets develop important literacy skills such as left to right directionality, and the accurate use of capital letters and periods. You can create a Sentence Set for your students by simply typing or pasting your sentences.
Connect Sets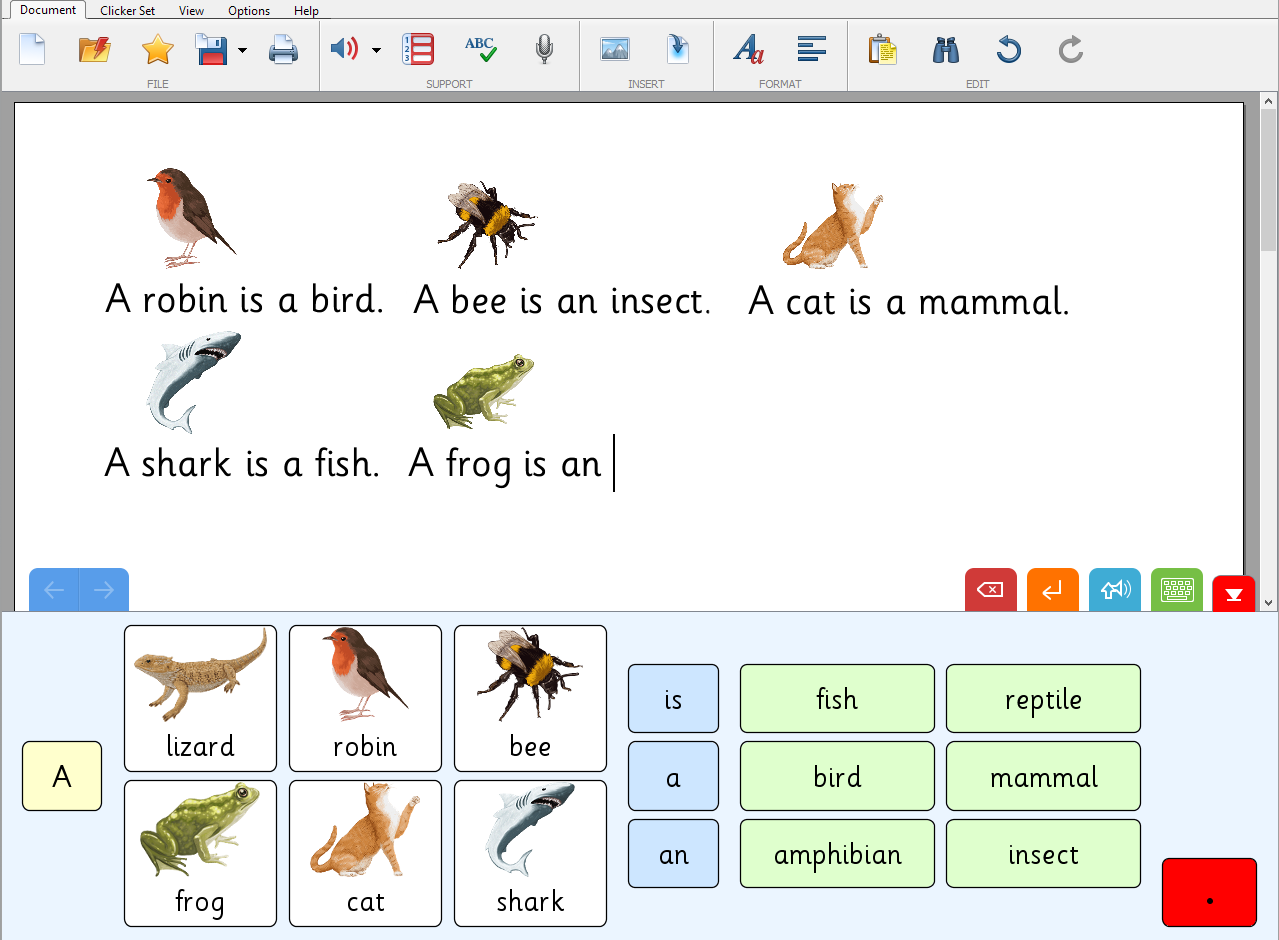 Connect Sets take sentence building a step further by allowing children to choose from clusters of words for each section of the sentence. As with all Clicker Sets, students can always listen to a word first by right-clicking it, then they just click to enter the word.
The new Edit View makes it easy to create and edit Connect Sets to support writing on any topic. Plus there are lots of ready-made sets covering a range of curriculum areas.

Word Banks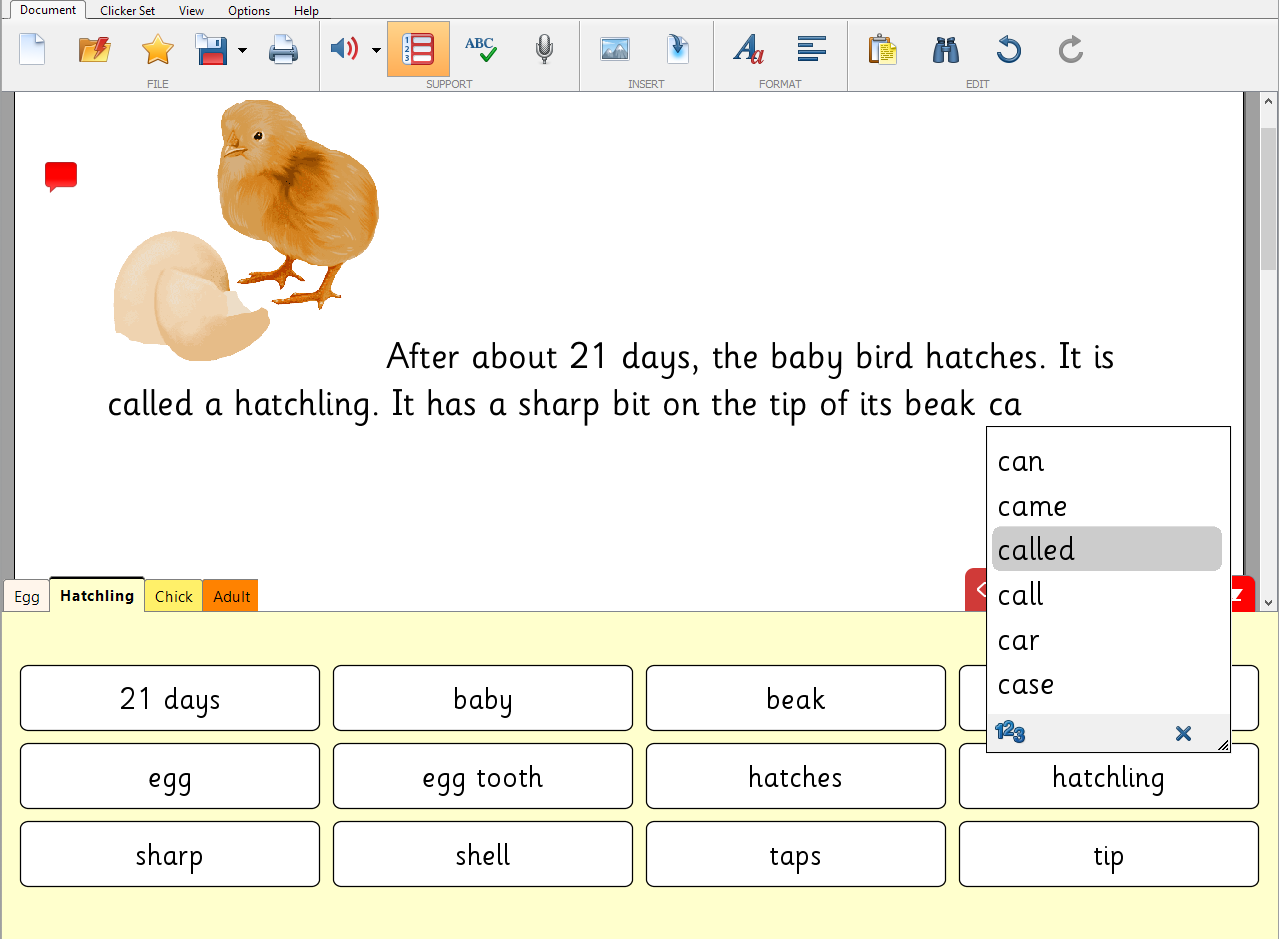 When children are ready to write using the keyboard, they may still need support with the more difficult words. Build Word Banks to support any curriculum area - just paste in relevant text and let Clicker do the rest, automatically removing the high frequency words.
Word Banks are organized in tabs to provide access either alphabetically, or through topic areas. It's now even easier to create and edit Word Banks, and you can use them for writing frames too.
Create your own activities...
Clicker 7 makes it easier than ever before to create and edit Clicker Sets. It knows what kind of set you are using and acts accordingly. For example, if you are using a Sentence Set, you can easily add or edit a sentence, and everything is automatically updated.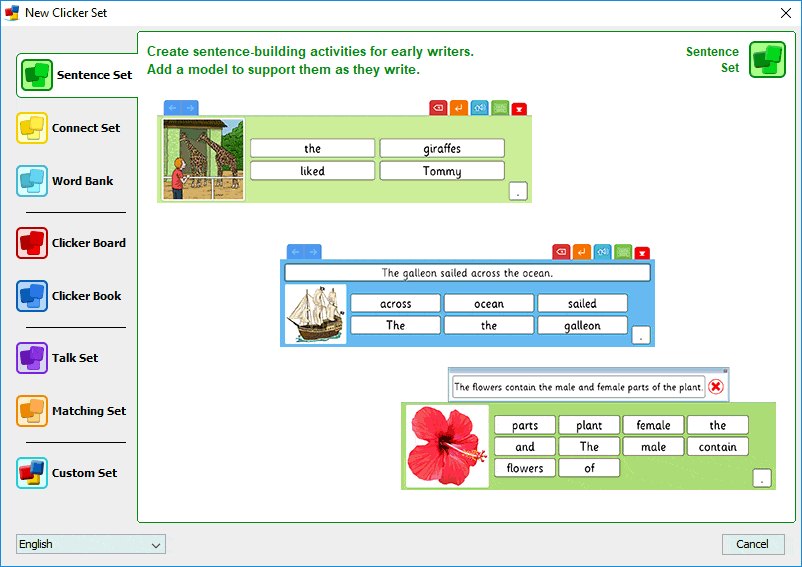 ...or let us do all the work for you!
When you buy Clicker, you also get free access to ready-made resources on our LearningGrids website.
The resources cover a wide range of curriculum topics, and more are added regularly by our curriculum team. They are also incredibly easy to edit, enabling you to tailor activities to your exact requirements.