New to English
Active English language learning for new arrivals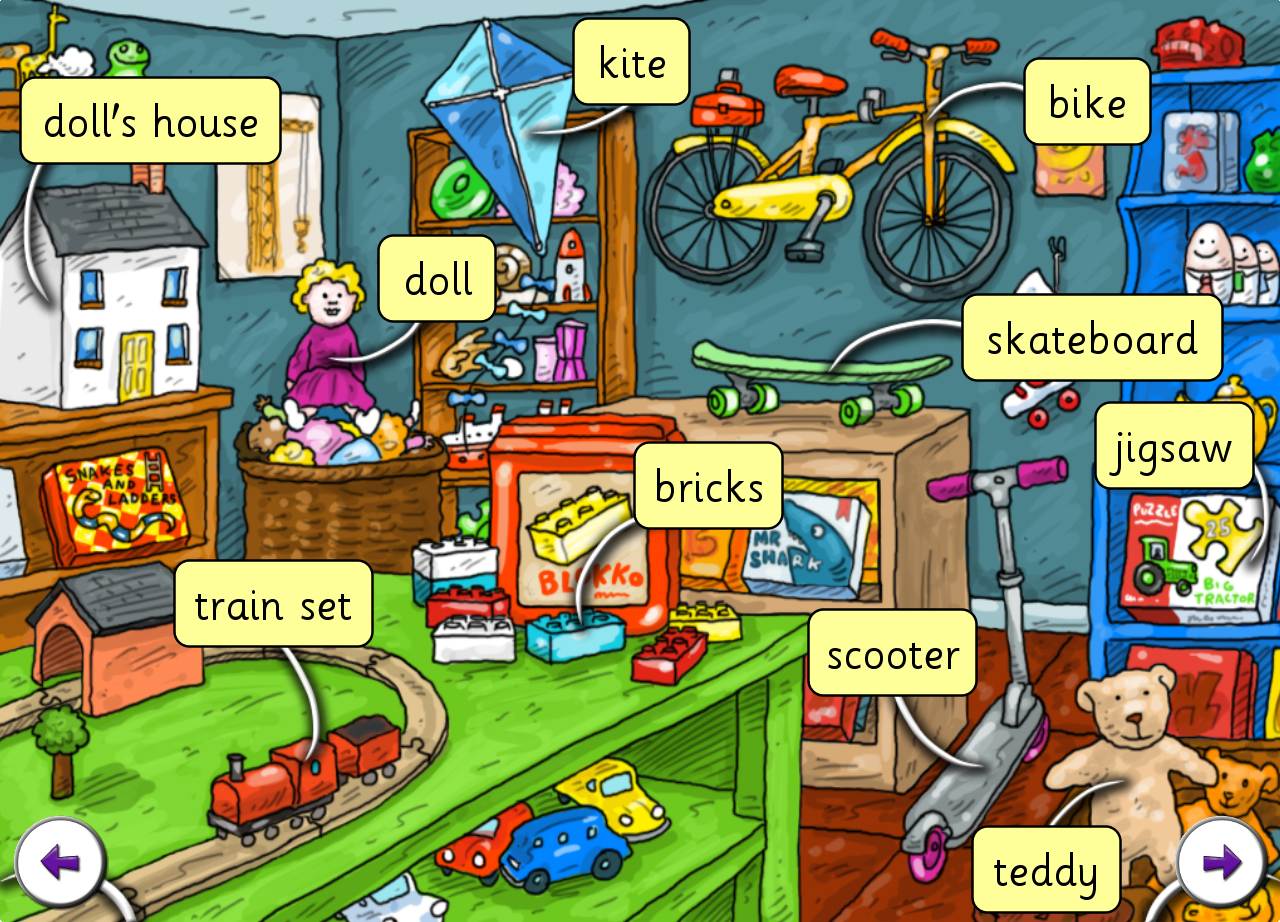 New to English rapidly builds English language skills and confidence in pupils with little or no English. The series uses well-established language learning techniques, and students can use the software independently even if they don't speak any English.
Learn essential vocabulary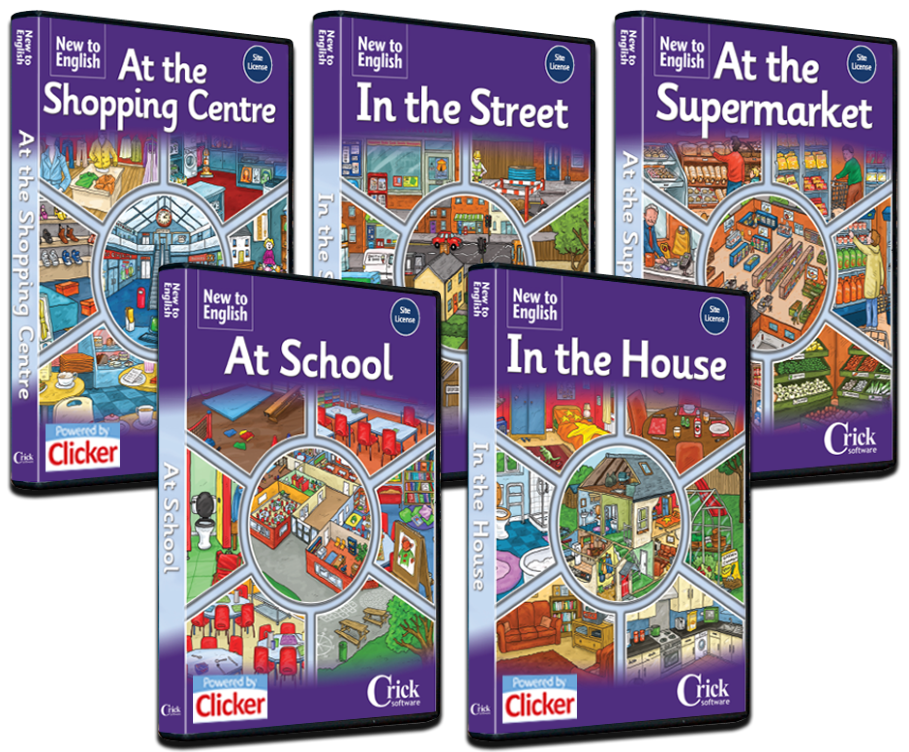 Each CD focuses on the vocabulary of particular environments that pupils need to be familiar with: At School, In the House, At the Shopping Centre, At the Supermarket and In the Street. Pupils explore each setting in detail, moving to different areas at their own pace.
Acquire new language skills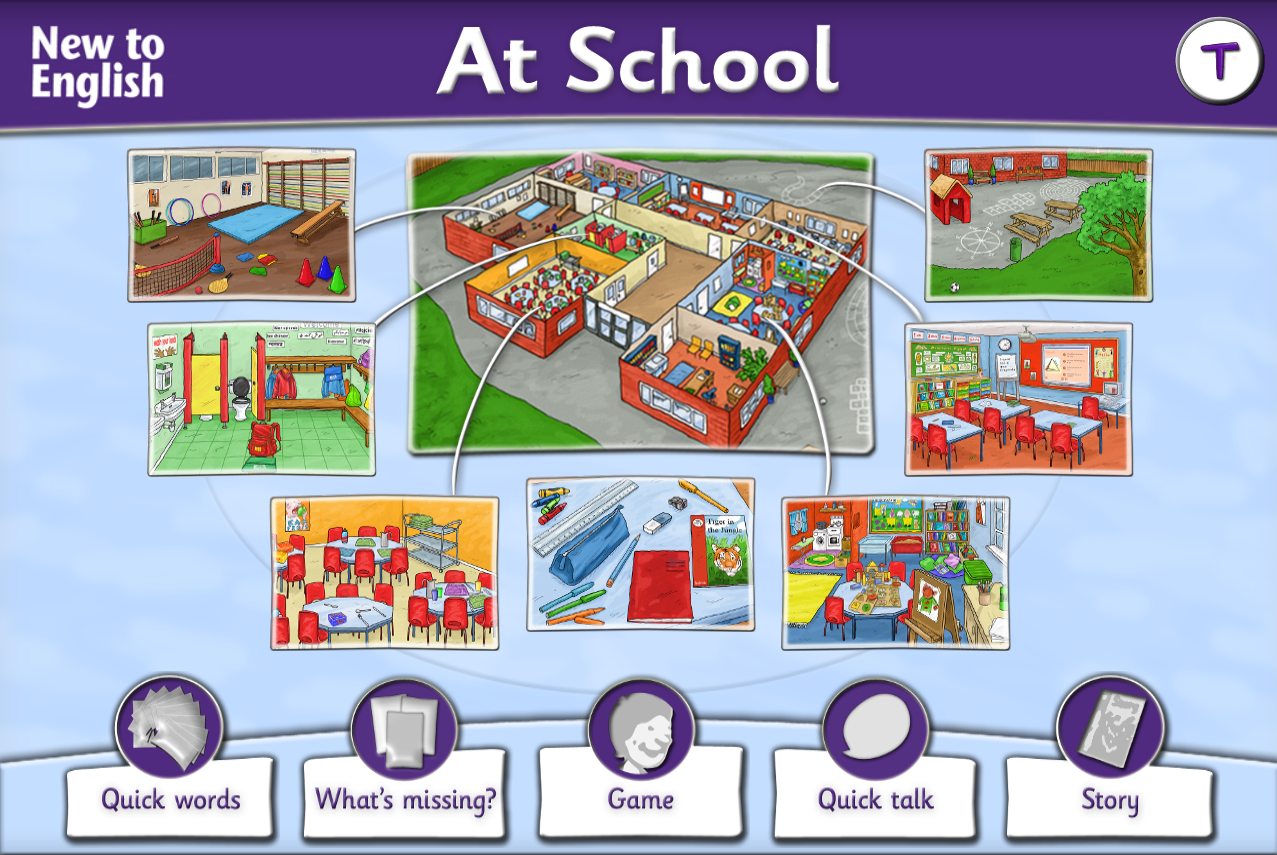 At School introduces children to the school environment.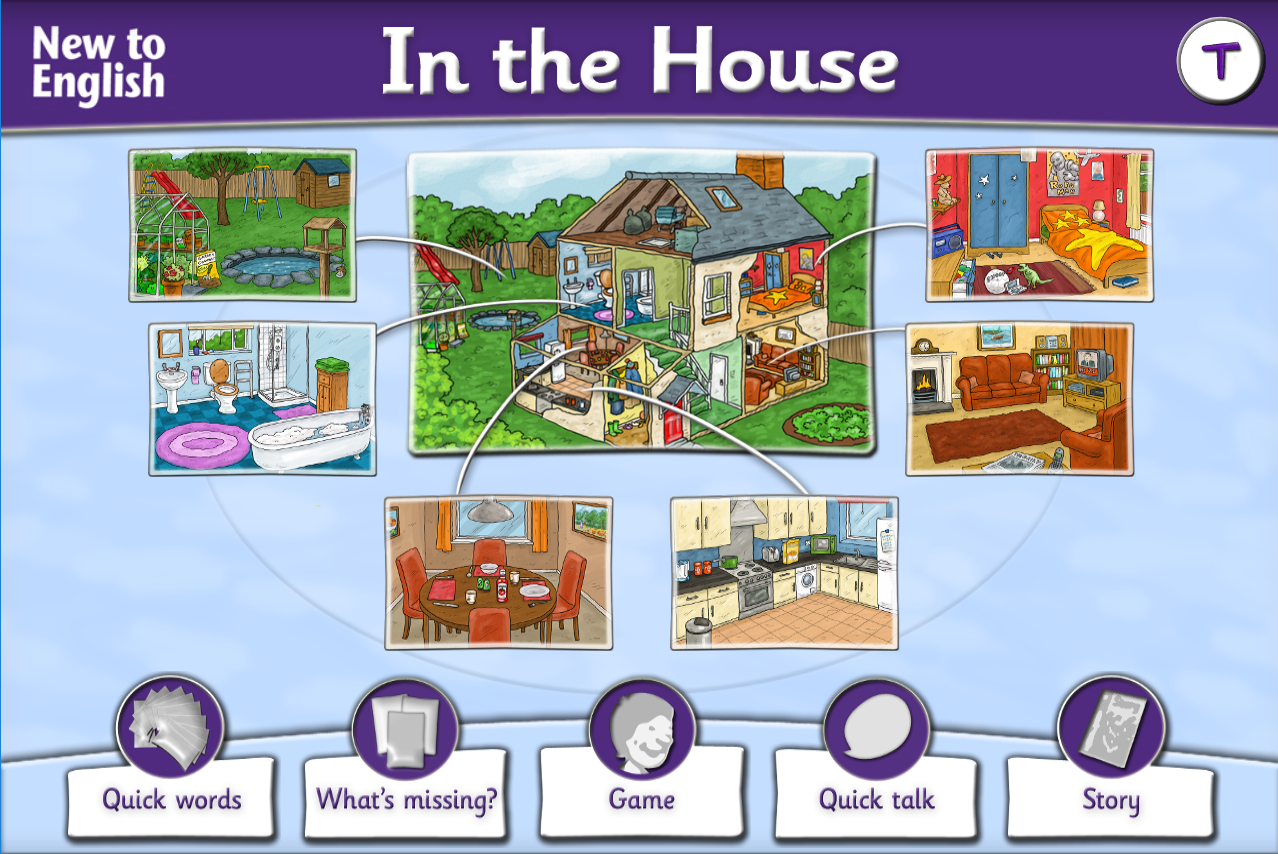 In the House introduces children to the typical rooms and features found in a house.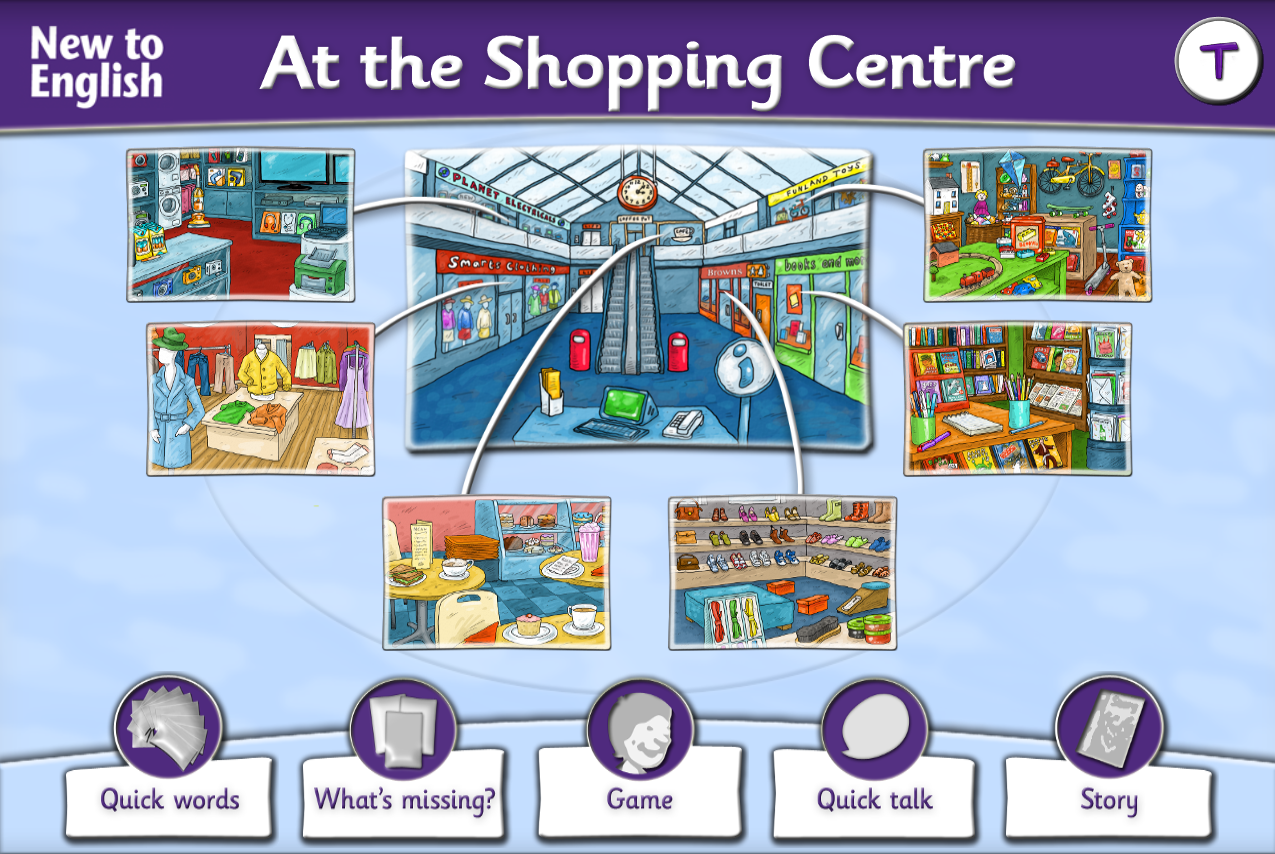 At the Shopping Centre introduces children to the shops and goods found at a shopping centre.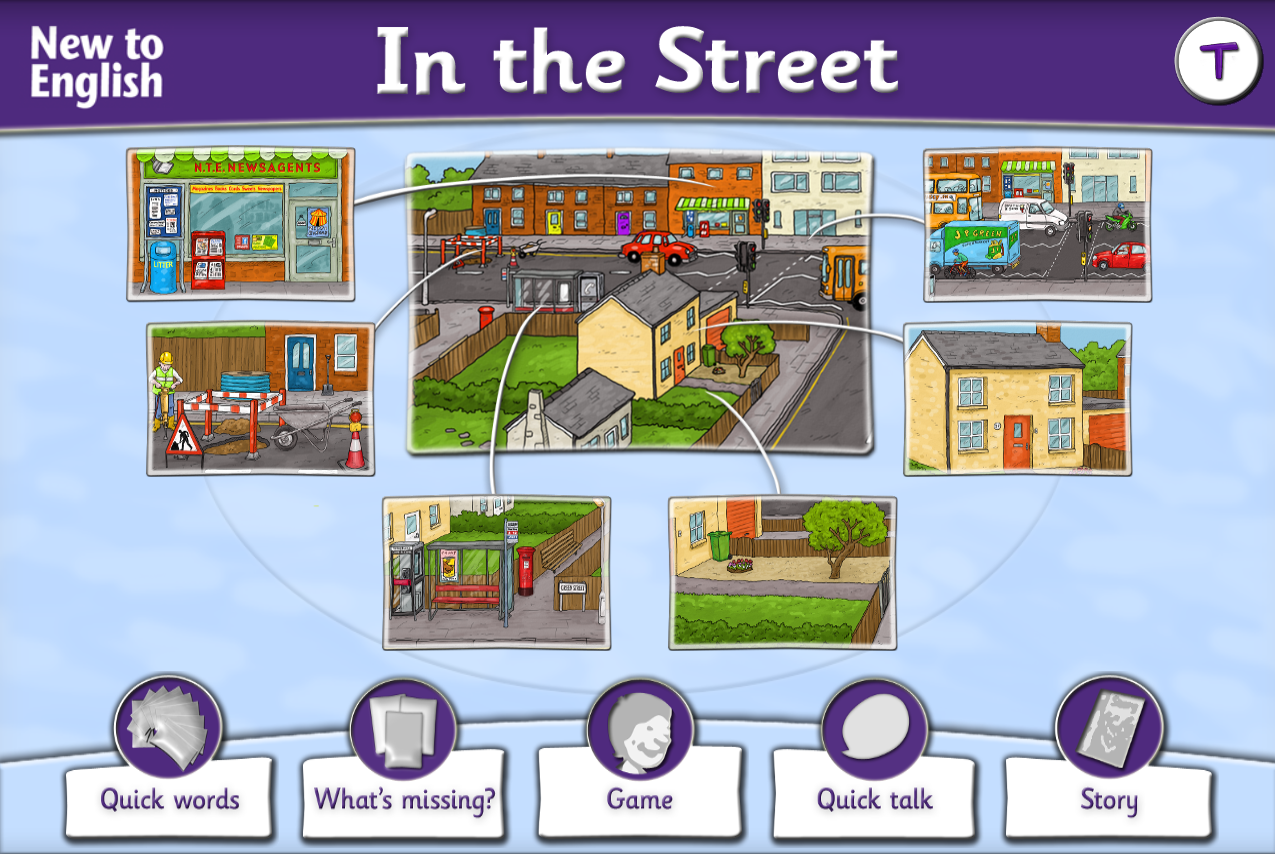 In the Street introduces children to a busy street scene.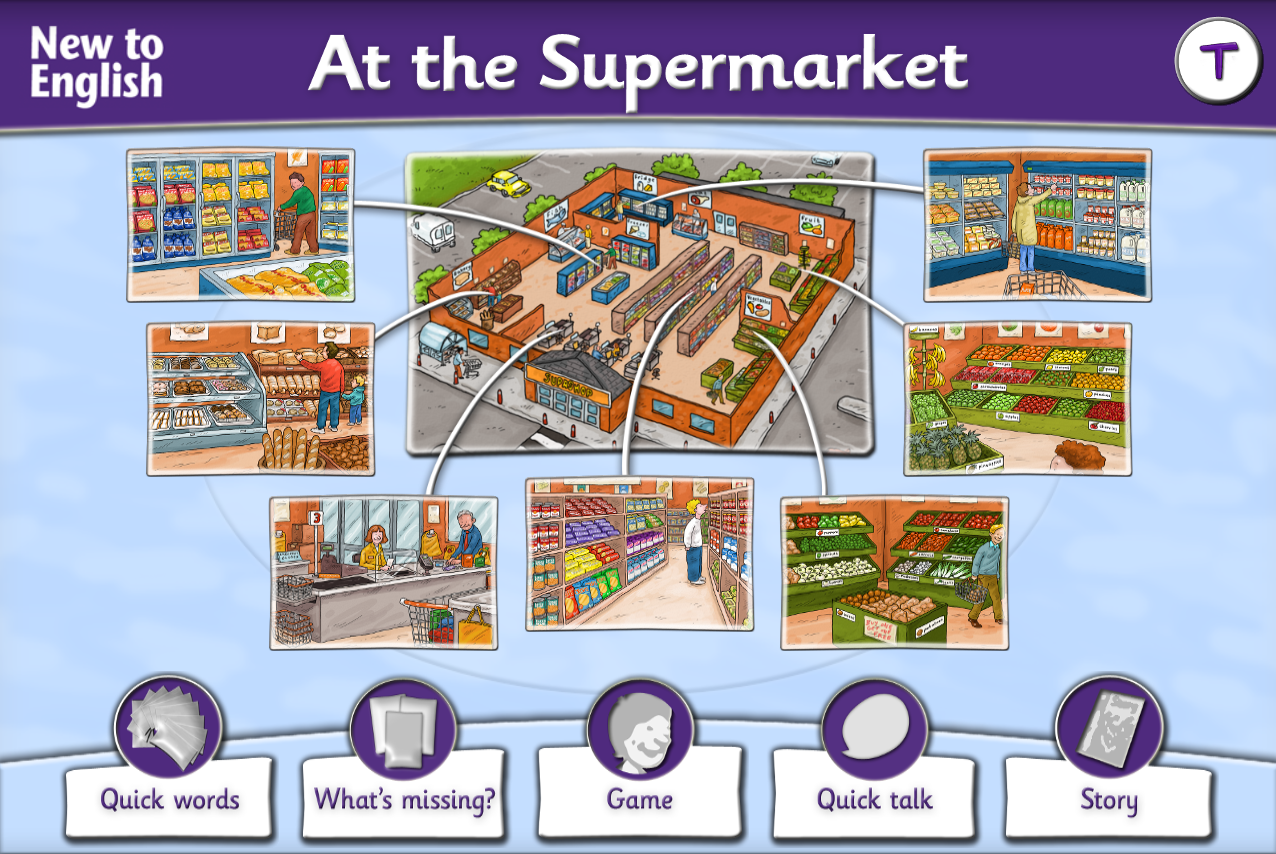 At the Supermarket introduces children to the sections and items they find at a supermarket.
Build knowledge and confidence with engaging activities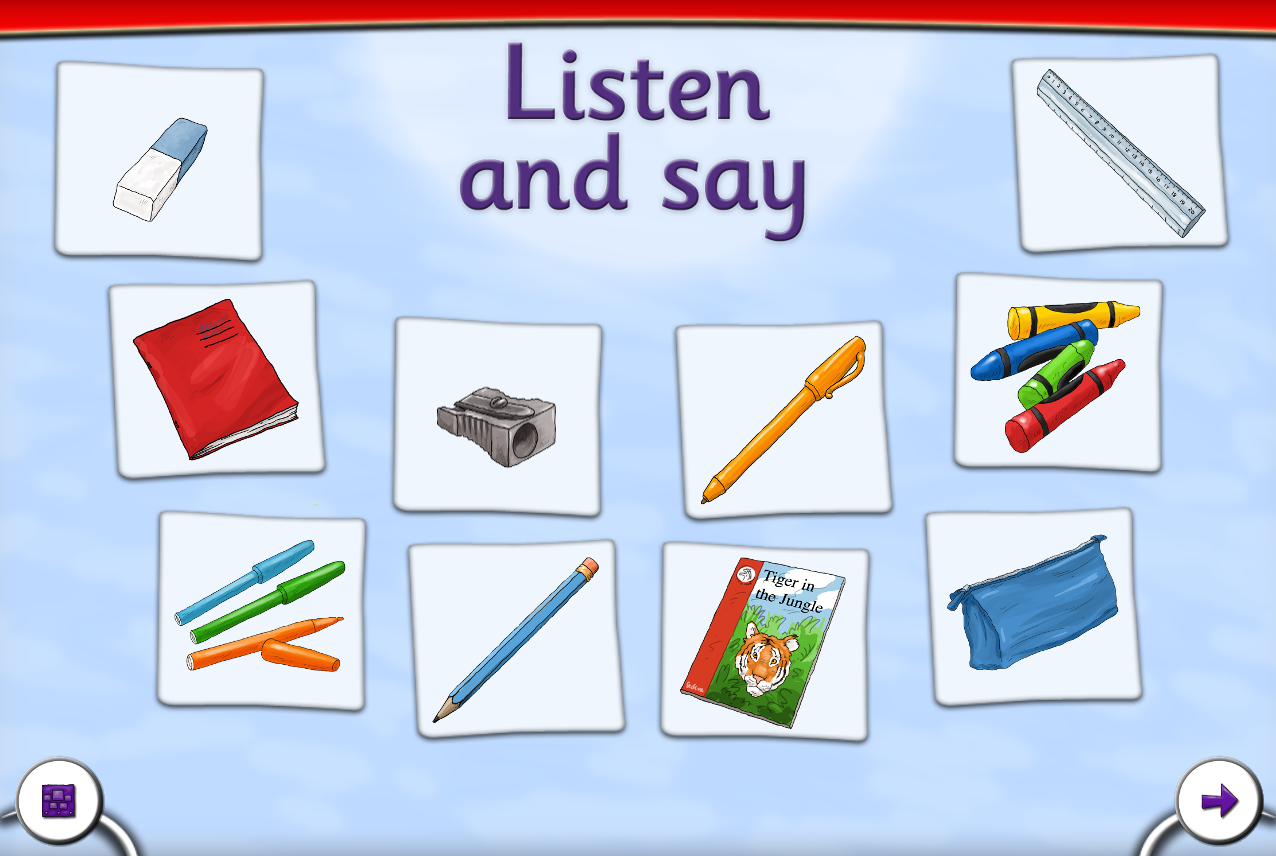 As learners work through the wide range of activities on offer, they begin to understand key words and phrases. They reinforce and enhance their new language skills by engaging in a number of consolidation activities.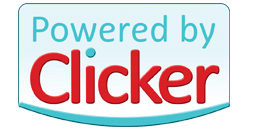 New to English is an add-on resource for our reading and writing support tool Clicker 7, which is compatible with all modern Windows and Mac computers. In order to use New to English, you must have Clicker 7 installed.
Designed by experts
New to English is produced by Crick Software with the expert knowledge of Dawn Lama, a specialist in the use of ICT to support English language learning.