Support for children with learning difficulties
Clicker is the perfect tool to use with pupils with learning difficulties.
Clicker's multisensory approach of using words, pictures and sounds keeps learners interested and motivated, and gives them the tools they need to achieve success. Clicker enables you to present pupils with activities that are broken down into small steps, and to revisit learning objectives using a variety of activities.
In this section we provide just a few specific examples to show how Clicker can be used to support your learners.
"The boy I work with really struggles to work independently but doesn't like to feel that he is being treated differently to his classmates. With Clicker, I can tailor the activities the class is doing to his needs so that as far as he's concerned, he is doing exactly the same work as his peers and is able to achieve success."

Chloé Khan, 1-1 Learning Support Practitioner, Highfields Primary School.
Reinforce left-to-right writing with Sentence Sets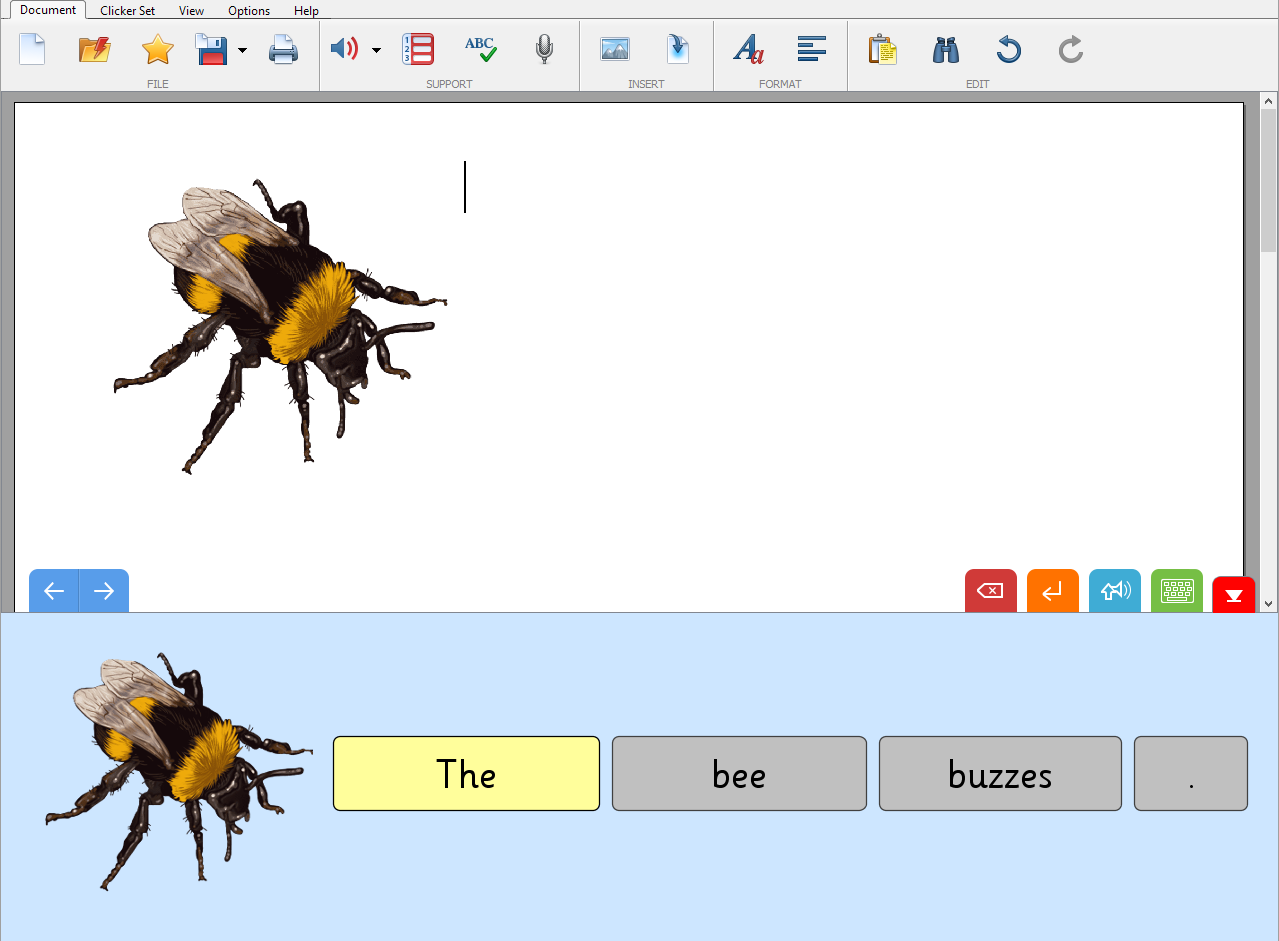 Like other Sentence Sets, 'guided order' sets contain all the words required to build a sentence. However, children are only able to select those words in the correct order. This enables learners at the early stages of writing to compose sentences successfully and helps to build their understanding of what a sentence is, left-to-right directionality and the importance of word order and correct punctuation.
Use models to help pupils put sentences together correctly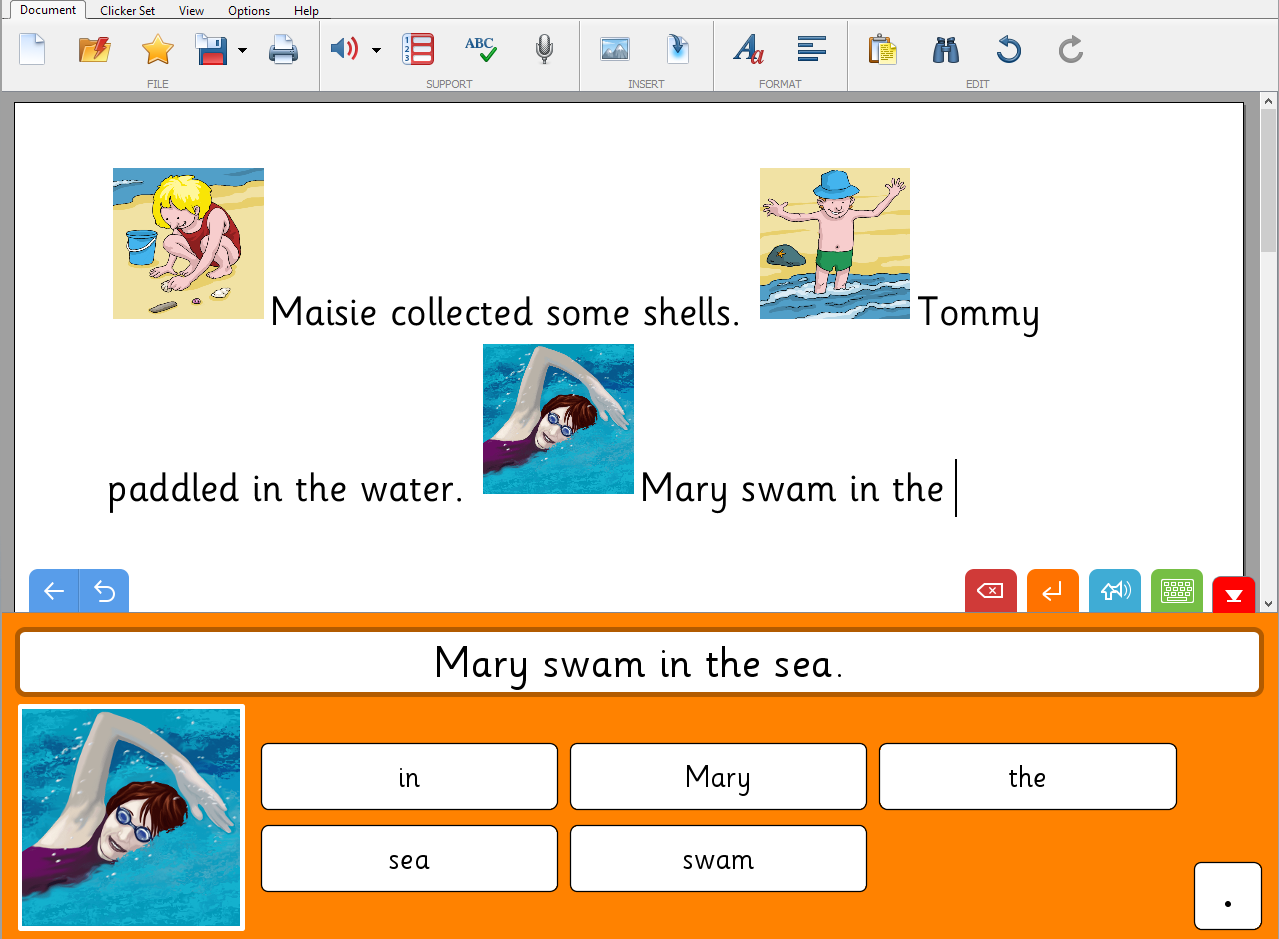 Some children need the support of a model sentence as they begin to write. This helps to build their confidence as they work towards writing their own sentences. With the Sentence Set wizard it's easy to make sentence building activities with the appropriate amount of support.
Provide tailored reading support with Clicker Books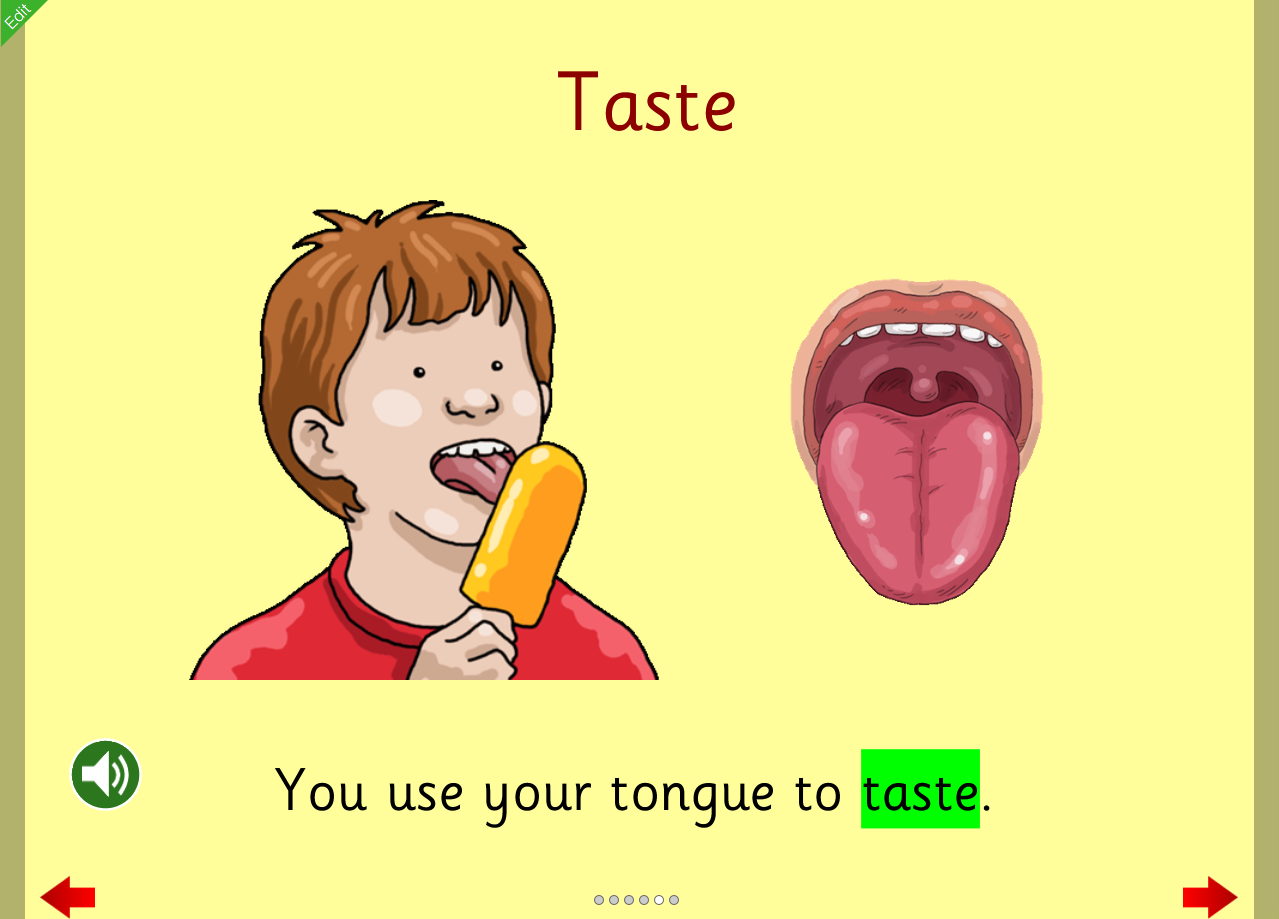 Clicker talking books give pupils reading support at a number of different levels. You can create high-interest books at just the right reading level for your pupils as well as download ready made books from LearningGrids.com.
Get pupils making their own books too!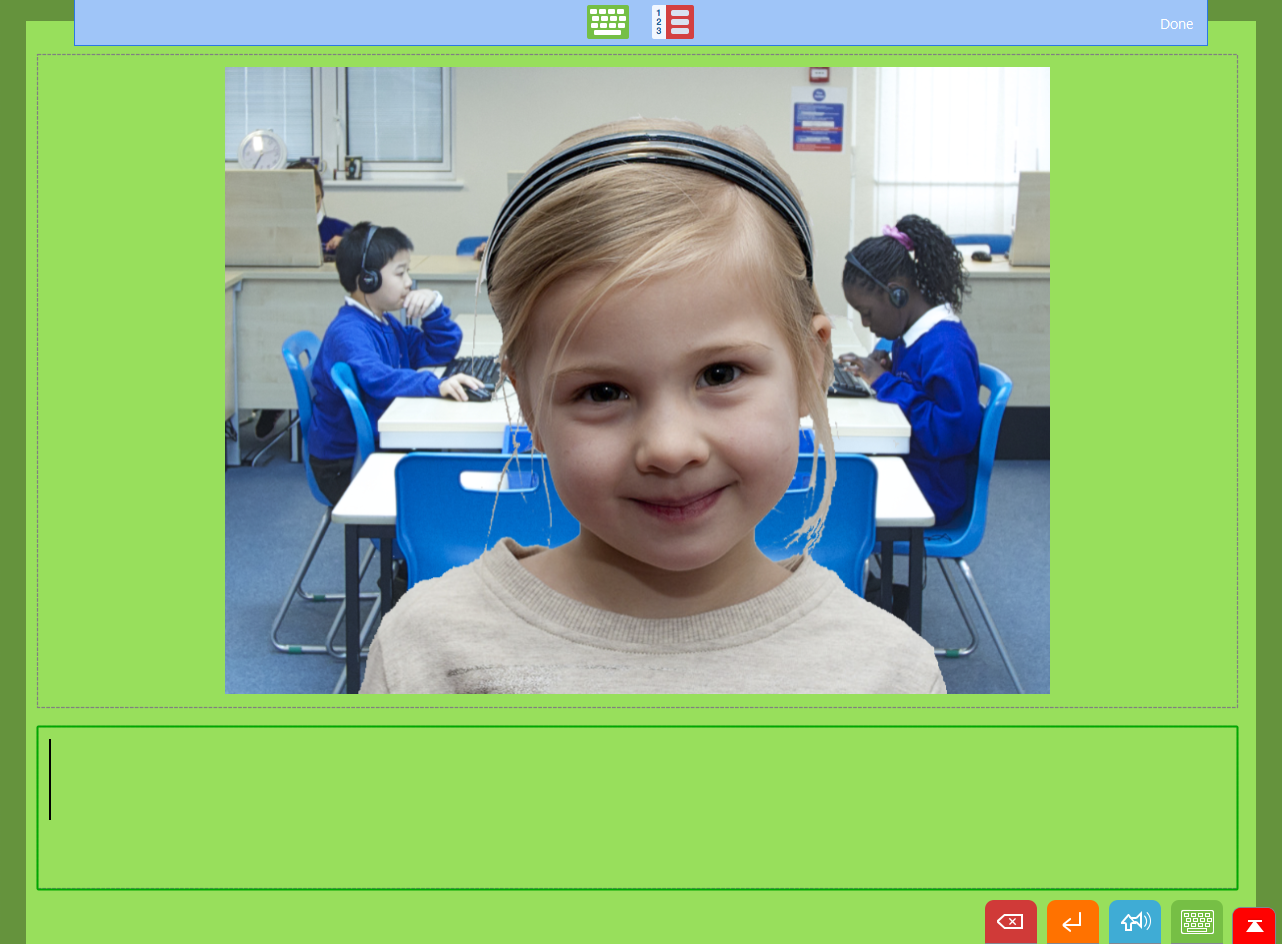 Clicker 7 has a new, accessible book making tool that enables children of all ages to create on-screen books to be proud of. Word prediction, speech and word banks provide writing support, and accessible tools enable the addition and manipulation of pictures and sounds.