Support for children with autism
Clicker 7 is a powerful tool for supporting many pupils across the autistic spectrum.
"Clicker has offered my son a whole new world. As well as obvious literacy and numeracy skills, he has developed an obvious desire to communicate and express himself through Clicker. Clicker has become his voice."

Karenza Cassidy, mother of Eddie (aged 13)
Communication difficulties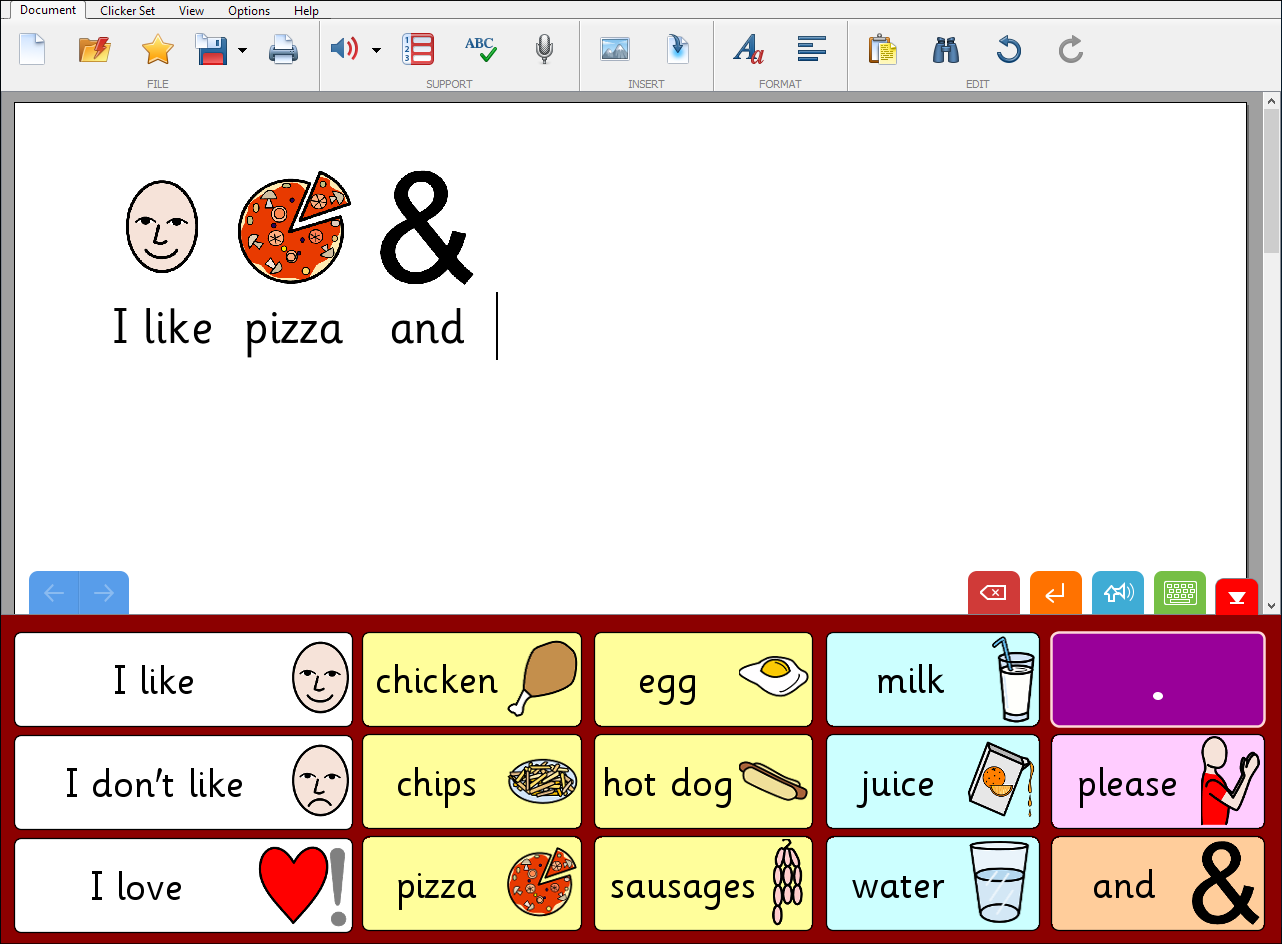 Use Clicker with pictures or symbols to support pupils who have communication difficulties. Add any pictures to Clicker Sets so that children are able to use completely personalised grids to communicate, and with the speech feedback reading all completed sentences aloud, Clicker becomes a powerful communication tool.
Handwriting replacement
Some pupils with an ASD struggle with motor control in their hands and find their handwriting suffers, making it difficult and frustrating to create a neat piece of work. With Clicker's primary word processor this obstacle is removed. Clicker offers the flexibility for pupils to try things out and correct mistakes before presenting a finished piece of work. Writing productivity is increased, and completed pieces of writing are easily printed and displayed with pride.
Engagement and personalisation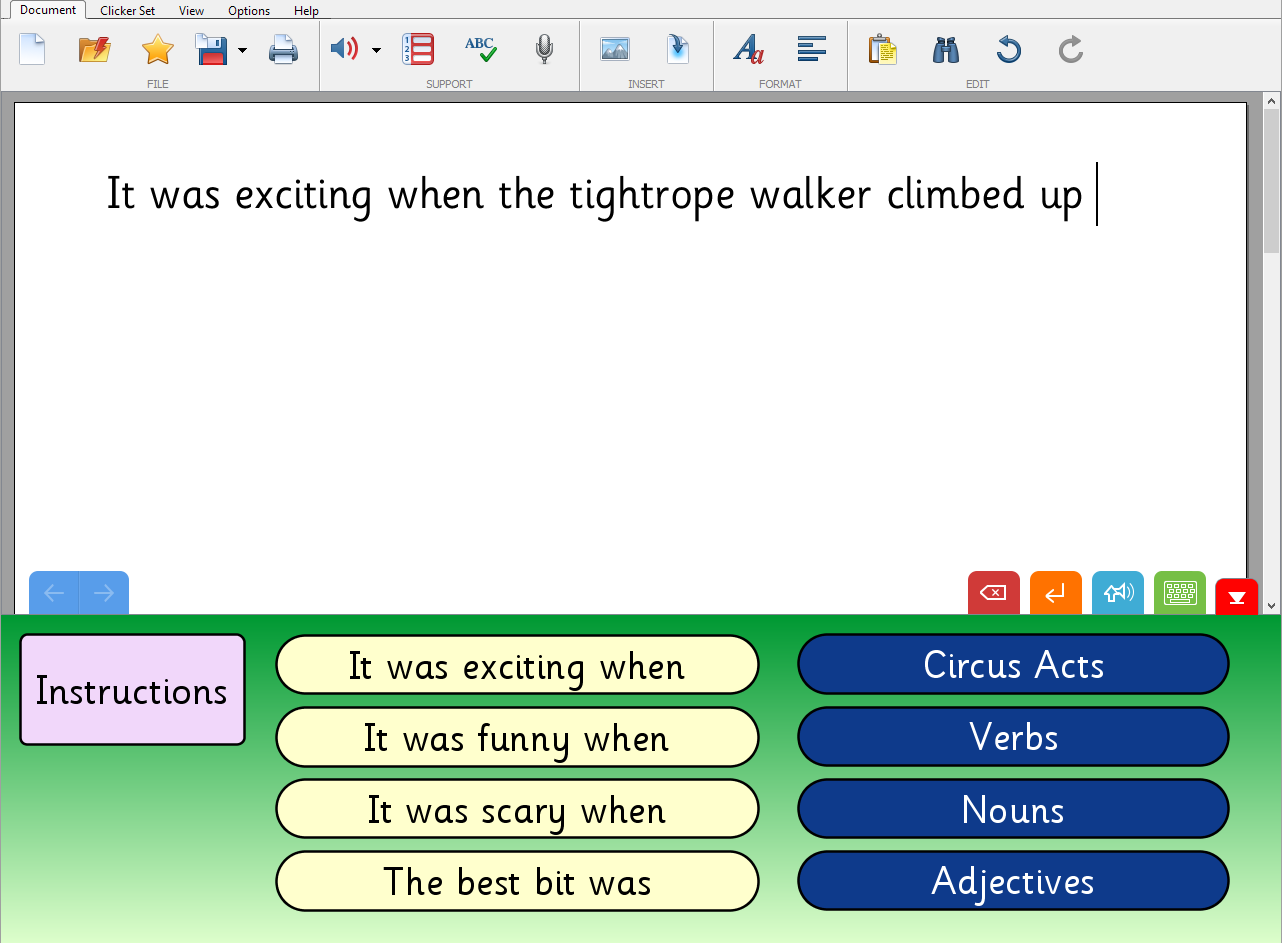 Using technology is often a great motivator for pupils. With the opportunity to register your own media libraries in Clicker, the children's favourite images, sounds and videos can be easily used as part of their Clicker Sets and in their writing.
Every element of Clicker can be tailored to suit all ages and abilities. It's simple to tweak features such as the size of the icons and the colours used in Clicker Sets. The content and amount of support is easily personalised too; choose whether to offer sentence starters to prompt those who need help getting going, or a Word Bank of key vocabulary to use. And for those pupils who need support to stay on track, why not record the task instructions onto a cell so they can independently listen to it at any time?
Visual learning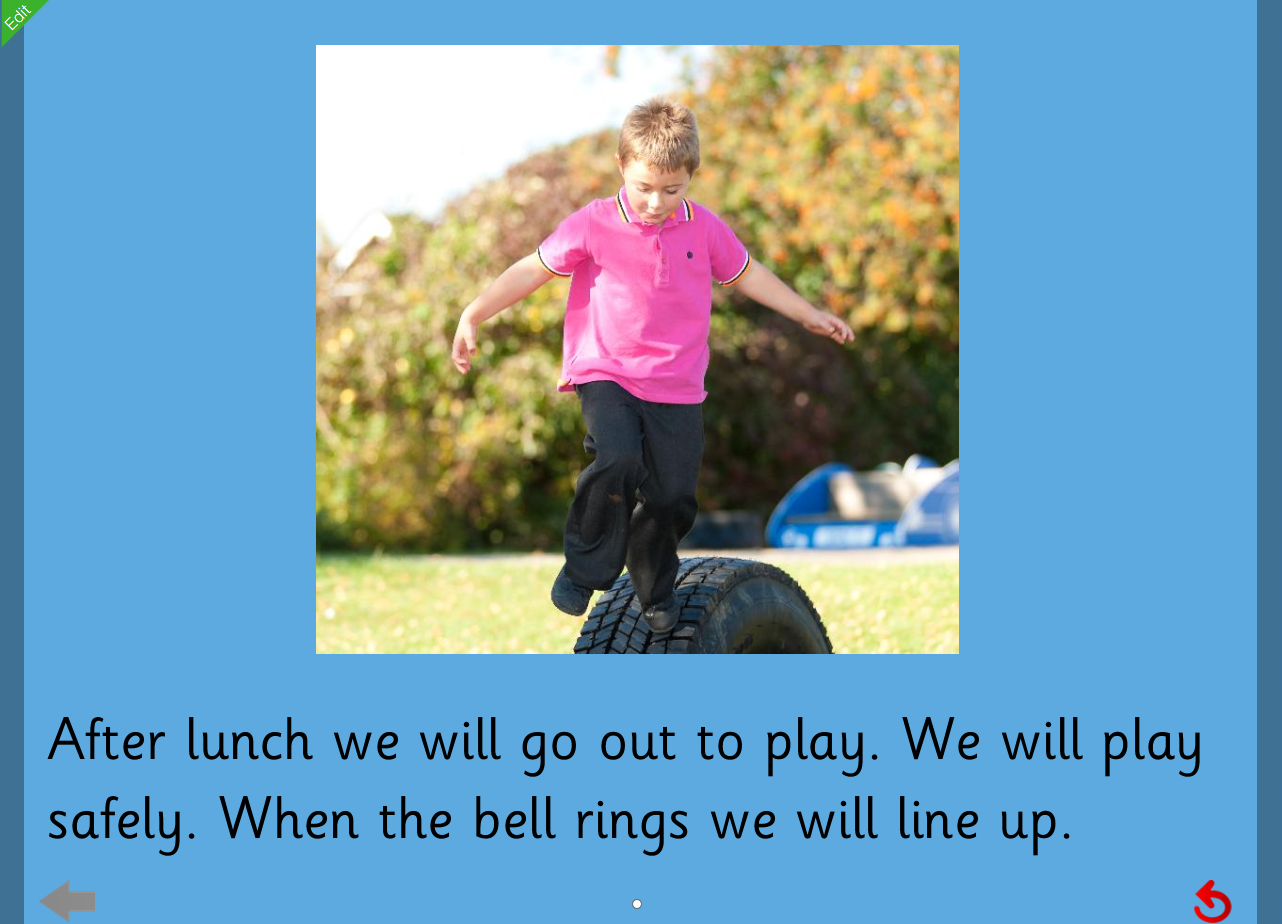 Many people with an ASD are thought to be visual learners, therefore presenting information on screen can help to support them. Clicker can be used to help pupils understand their day, with a visual timetable or a learning log. Or provide information about expectations in the form of an on-screen book.
Pupils with an ASD often find mind mapping to be a really useful way to plan their work – they can use the Clicker Board tool to manipulate and link any combination of words, pictures and sounds. This helps children to make sense of their ideas and understand the links between them more clearly.