Clicker Sentences for Chromebook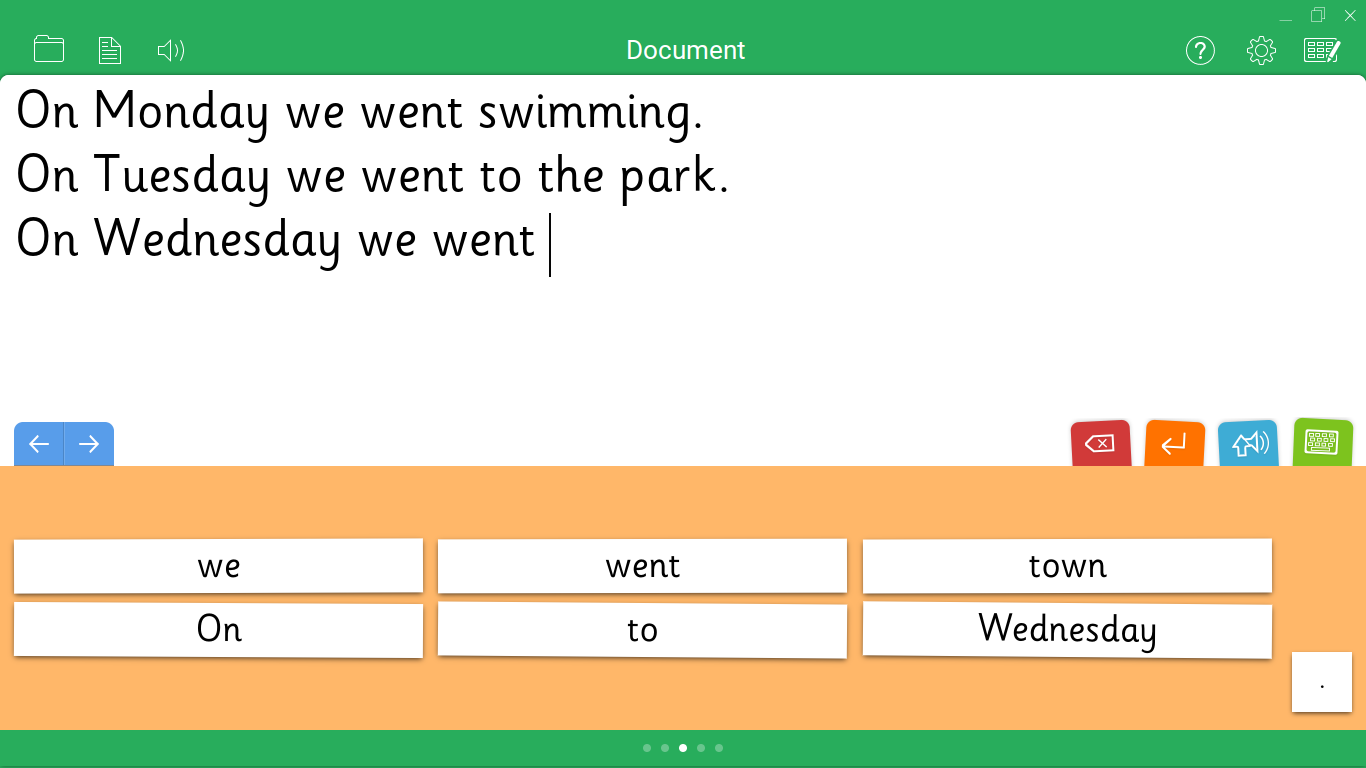 Understanding sentences and how they work is a really important part of early literacy.
If you are working with emergent writers, English language learners or older children struggling to acquire basic literacy skills, Clicker Sentences will enable them to produce work they can be proud of while learning the key skills necessary for independent writing.
Designed with the classroom in mind, Clicker Sentences includes the Sassoon font, speech feedback and many other child-friendly features to create an accessible and engaging environment for pupils to work in.
"Clicker Sentences is a great tool for early educational settings and for older children with special needs…if you are after an inclusive tool that can scaffold early learners to the next level, then this is a must."
Build sentences the Clicker way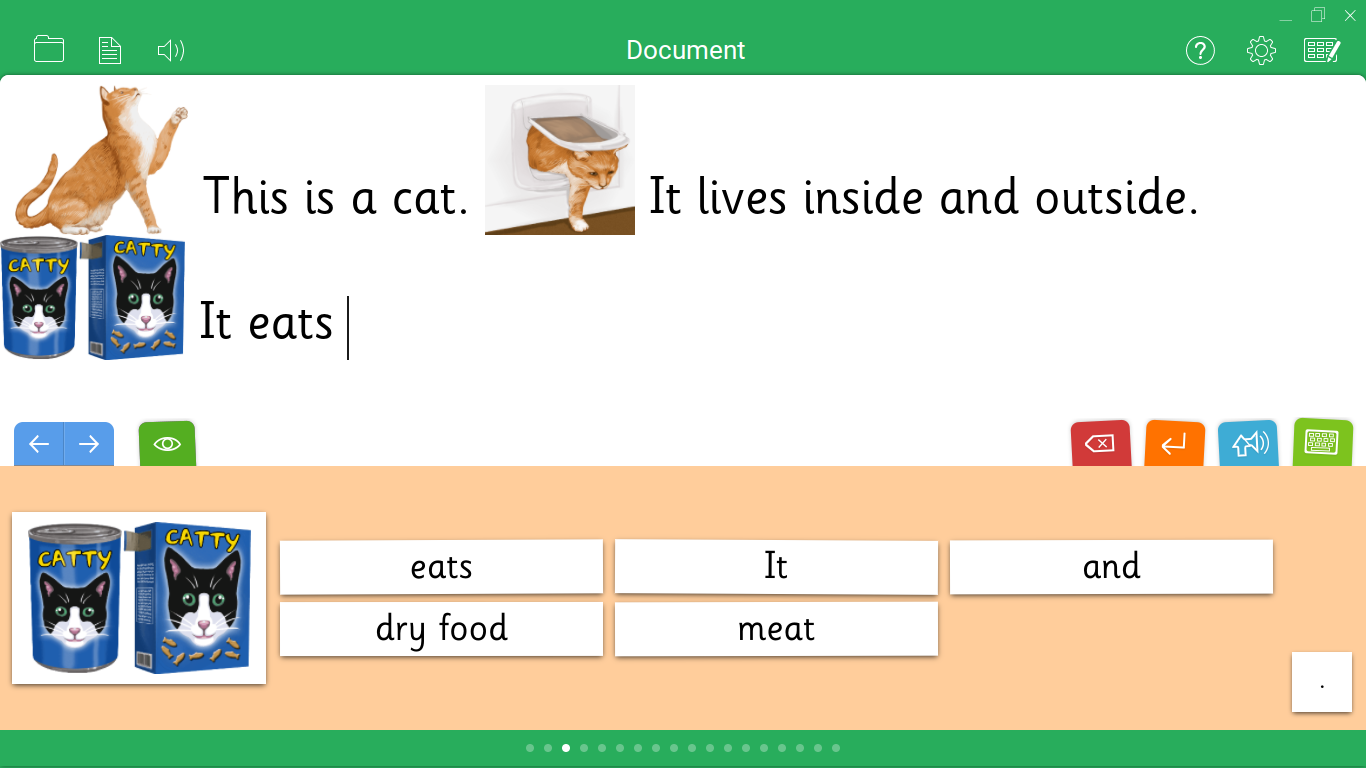 Clicker Sentences enables you to quickly create sentence building activities on any topic, tailored specifically to support each pupil's individual needs. Each sentence grid contains all the words required to build a sentence. Pupils click each word to create the sentence in their document, then select the arrow key to move on to the next sentence in the set, quickly building a significant piece of writing.
Encourage self-assessment with realistic speech feedback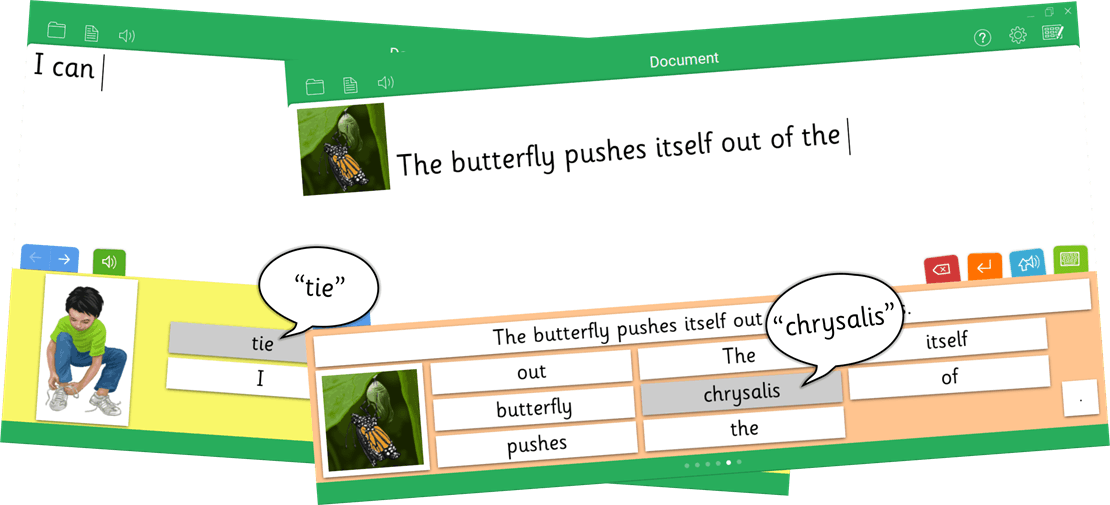 The Google voices provide pupils with realistic speech support as they work, encouraging them to re-read their sentences and check that they make sense. Children can right-click to listen to any of the words before they send them into the document, providing an opportunity to rehearse the sentence before writing it.
Provide additional support with model sentences
It's so easy to differentiate the support offered in each sentence building activity, enabling every pupil to achieve writing success.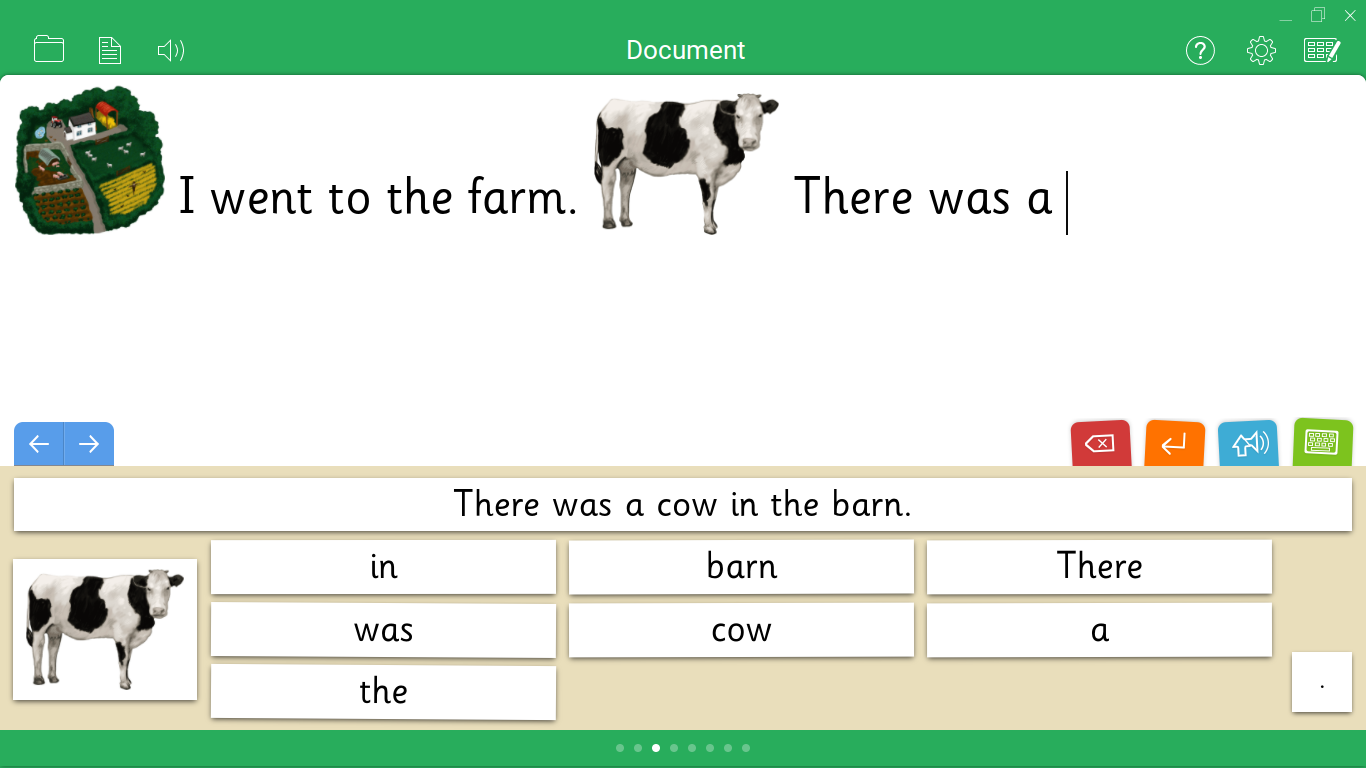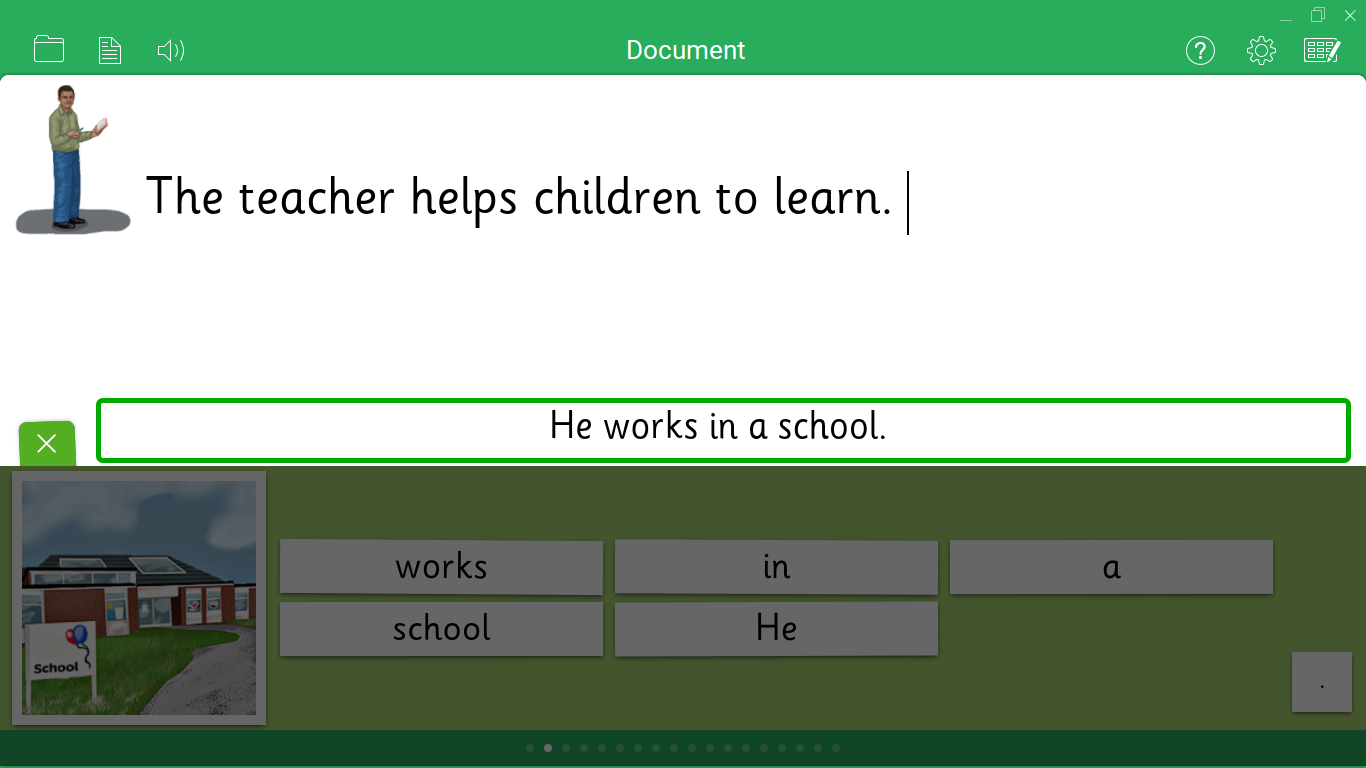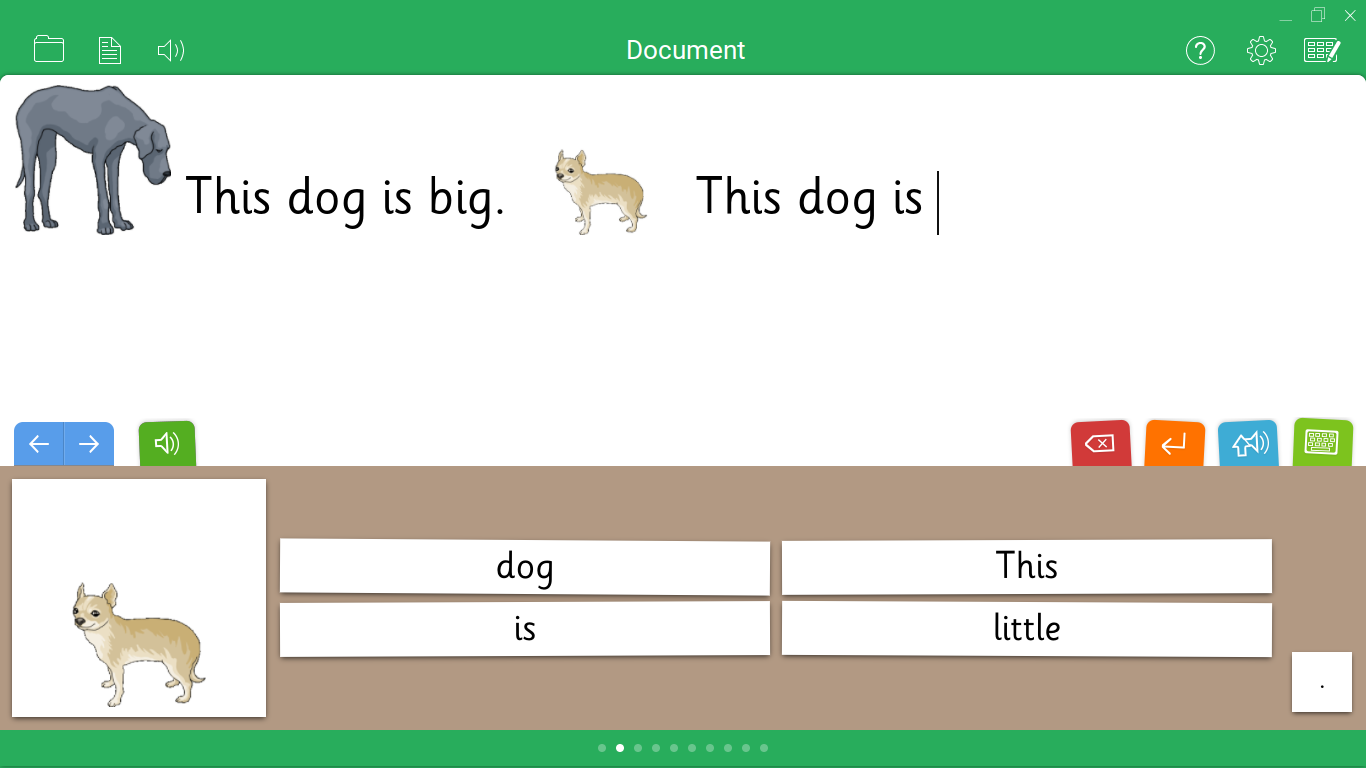 As a first step, display the completed sentence as a model on the grid to copy. Next, add the model in the form of a pop-up – children can see the sentence, but must close the pop-up before they can continue. With an auditory model, children must listen carefully before writing. You can even create a guided-order activity, perfect for reinforcing left-to-right directionality.
Personalise and motivate with pictures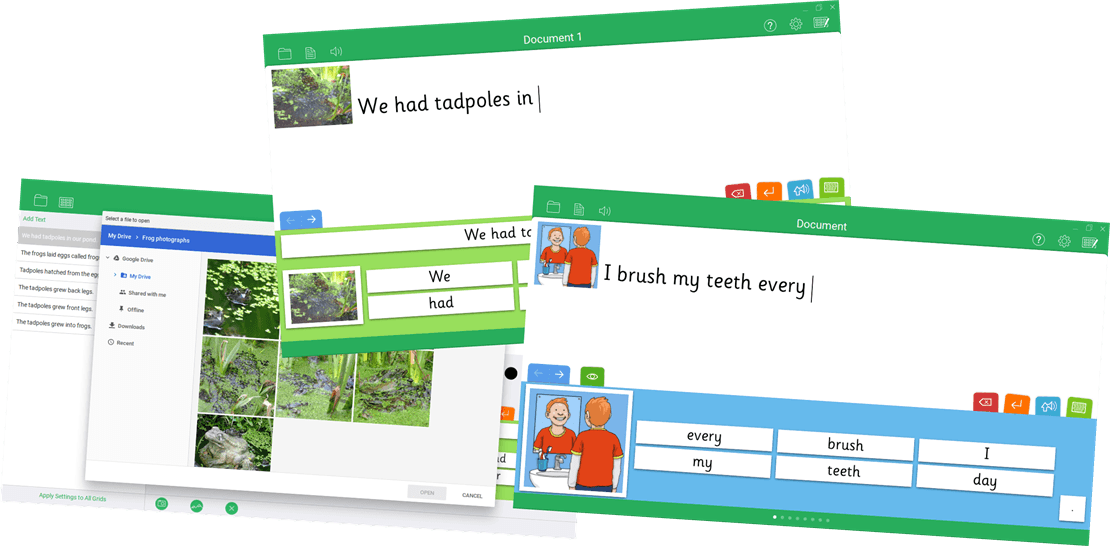 Adding a picture to each sentence provides learners with an additional cue. Over 3500 searchable curriculum pictures are included, and you can also use your own images or snap photos straight in with the Chromebook camera. The pictures can even be sent into the document too!
Activity making, made easy!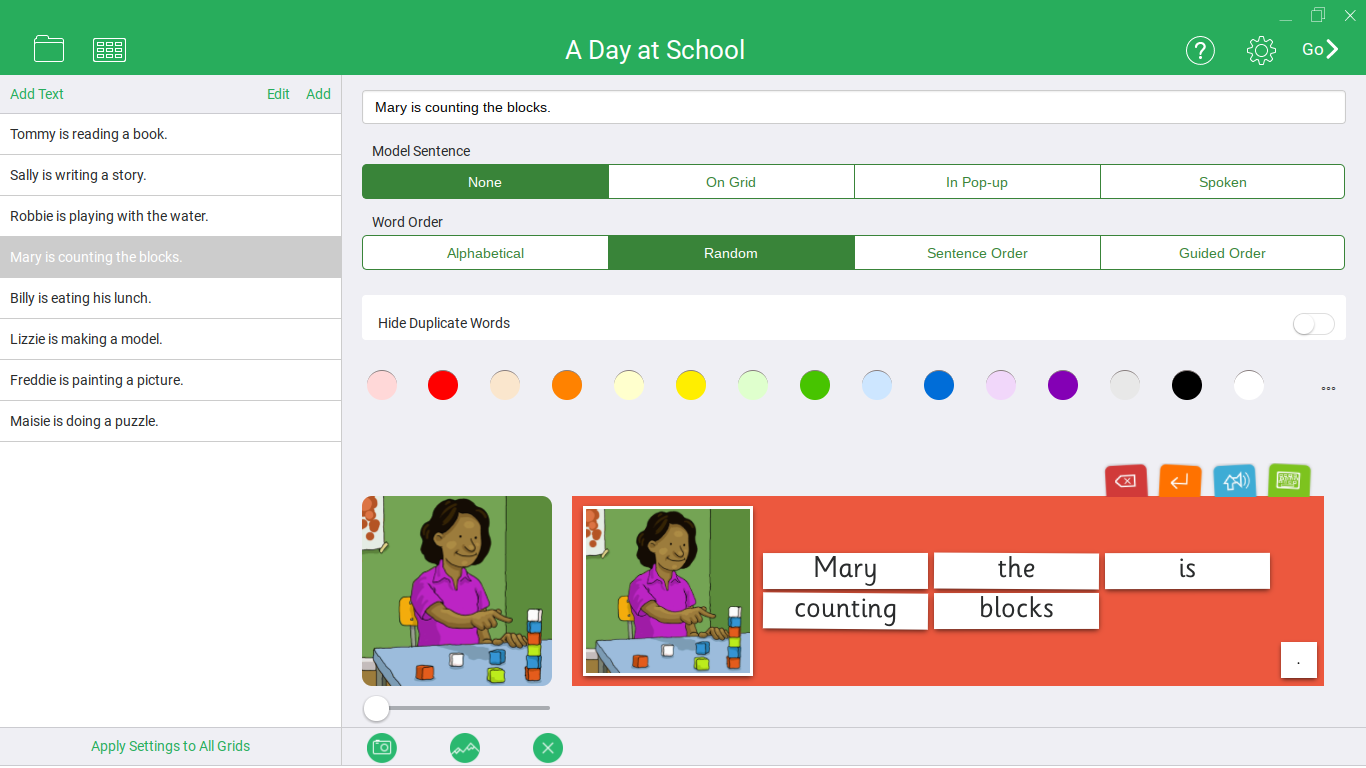 Set up any sentences for your learners in a few seconds by simply typing or pasting them in. The intuitive Edit Mode makes tailoring the activities to your specific requirements incredibly simple.
Or...let us do all the work for you!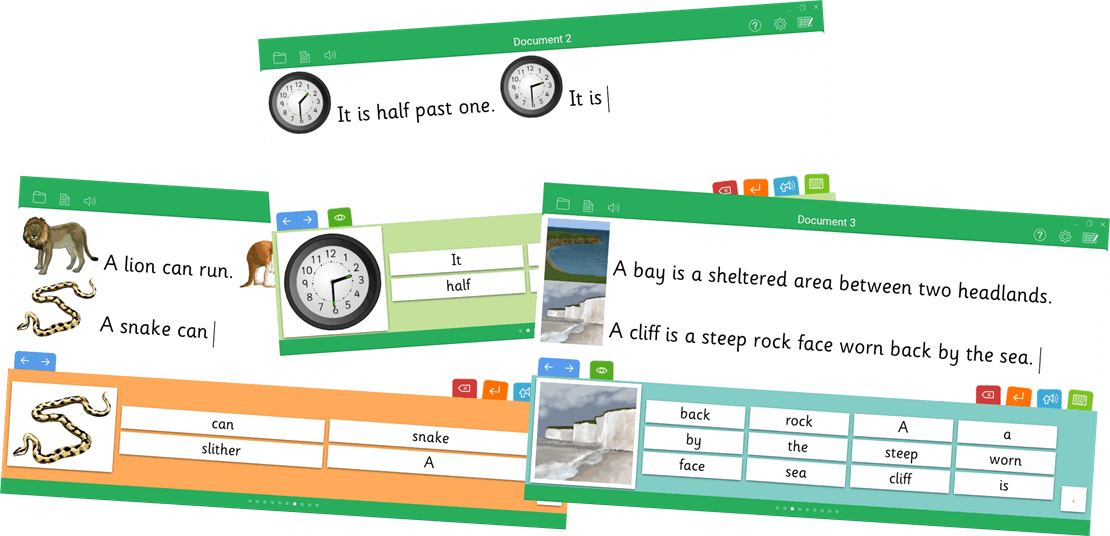 A professionally made, ever expanding bank of learning resources is just a click away with Clicker Sentences. Select 'LearningGrids' to access a wide range of topic-specific Sentence Sets created by our curriculum team – new resources are added regularly.
Easy set up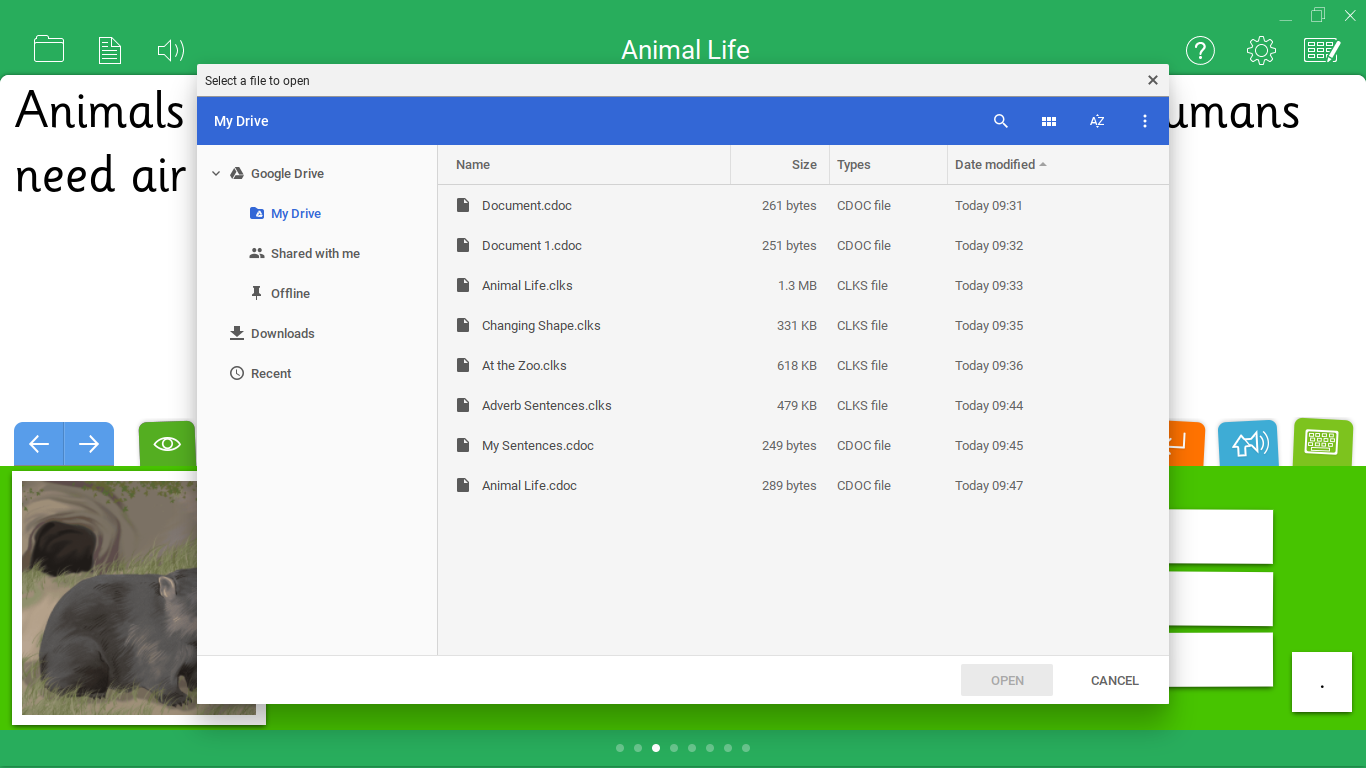 Our Chrome Apps work with Google Drive, and work both online and offline. Whether you're a school, local authority, support service, or an individual user, the apps are easy to license and manage using your standard Google tools.
Access Clicker anytime, anywhere

Get consistent literacy support across your school by investing for all your devices. Sentence Sets and Documents you create on your Chromebook are fully compatible with Clicker 7 on Win/Mac and with Clicker Sentences on iPad.